Home > Organization > Section of Experimental Animals
Section of Experimental Animals
The basic and translational research undertaken in the Exploratory Oncology Research & Clinical Trial Center (EPOC) and the National Cancer Center Hospital East (NCCHE) is aimed toward future clinical use. To develop anti-cancer drugs based on a novel concept or a novel imaging technology, animal experiments are necessary. The Section of Experimental Animals supports the animal experiments conducted in the EPOC and the NCCHE.

・Animal Experiments
-Conventional xenograft model (human cancer cell line injected to immunodeficient mice)
-Spontaneous tumor model (gene recombinant mice)
-Patient derived xenograft (PDX) model
-Immune cell-deficient mice (gene recombinant mice)
-Pigs (for development of surgical and endoscopic devices)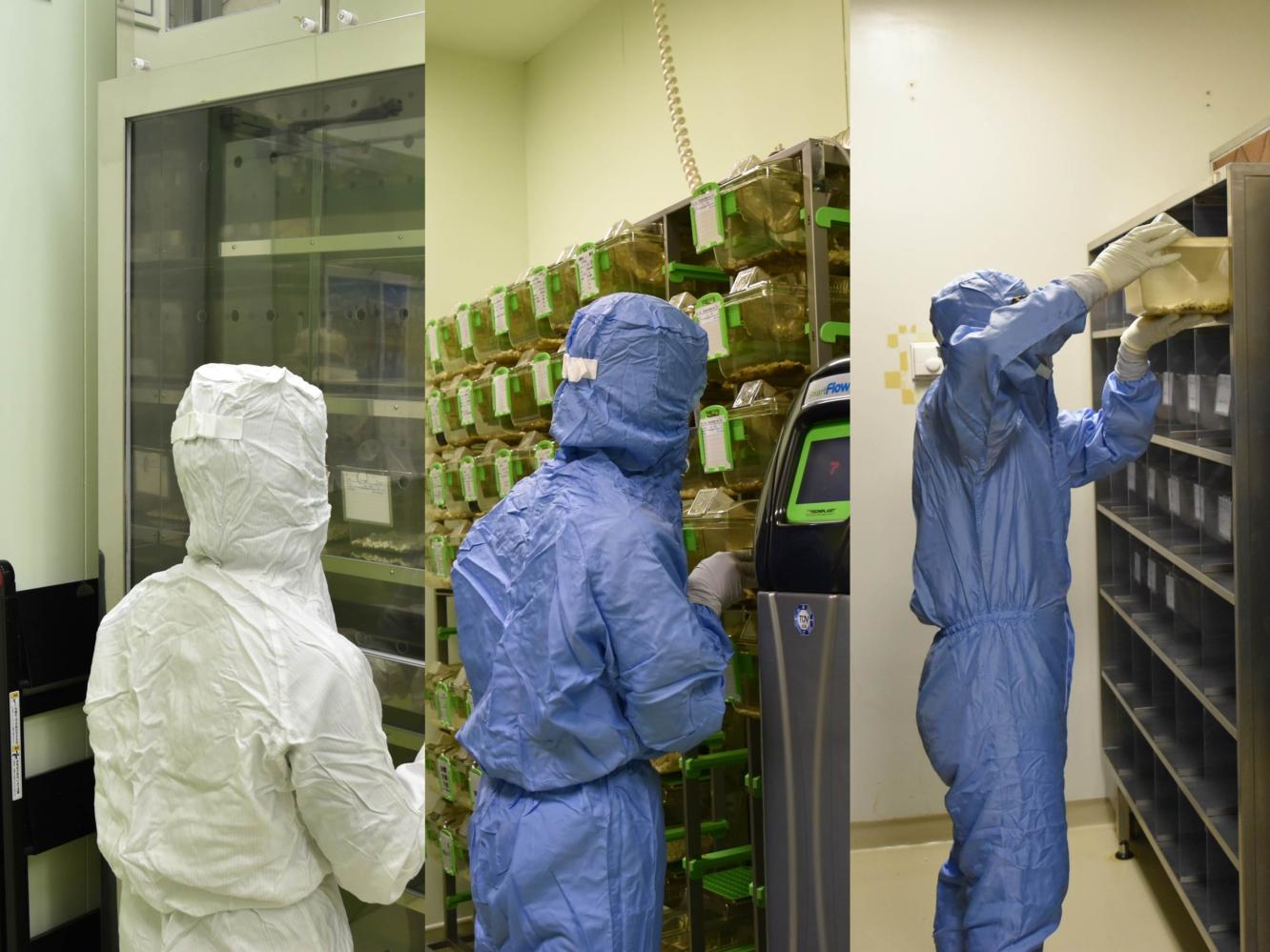 Member
Chief
Animal Care Staff
Kimie IIJIMA
Taeko ARUGA, DVM
Rie TAKESHITA
Research Summary
Publication
See also Publications.
Equipment in the animal facility
In vivo imaging system IVIS Kinetic (Perkin Elmer Inc.)
IVIS Kinetic can detect chemiluminescence by a luciferin-luciferase and fluorescence such as GFP. Non-invasive imaging of orthotopic tumor model (brain, pancreas, liver, colon, stomach, urinary bladder) of luciferase gene expressed cancer cells can be obtained in a time-course change.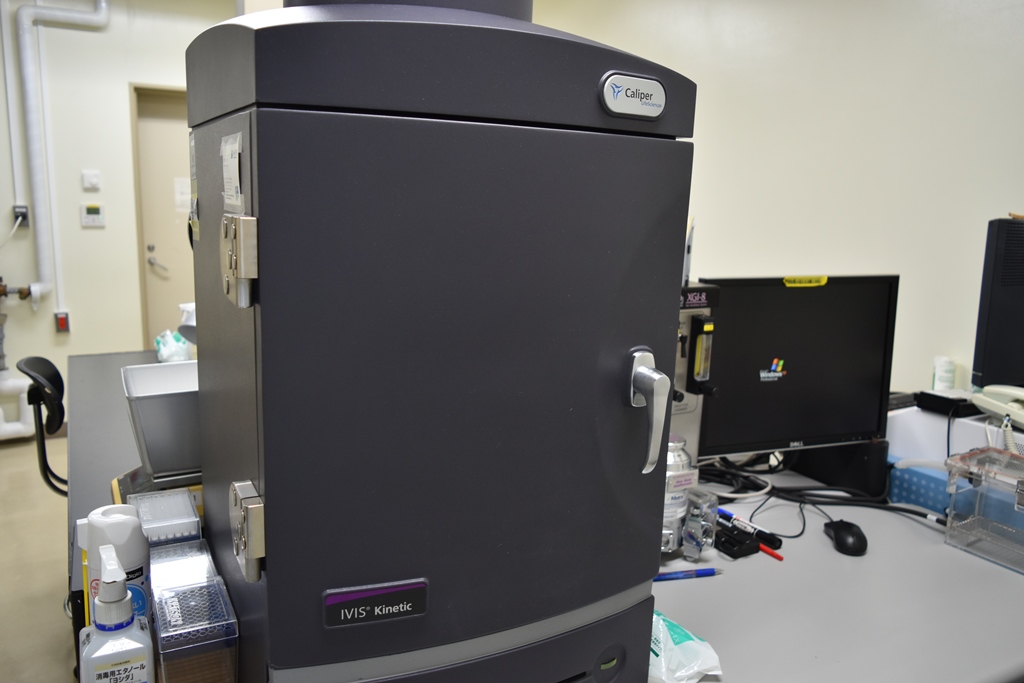 In vivo imaging system OV110 (Olympus Corp.)
OV110 can detect fluorescence such as GFP. Tumor accumulation of antibody conjugated with fluorescent can be noninvasively observed.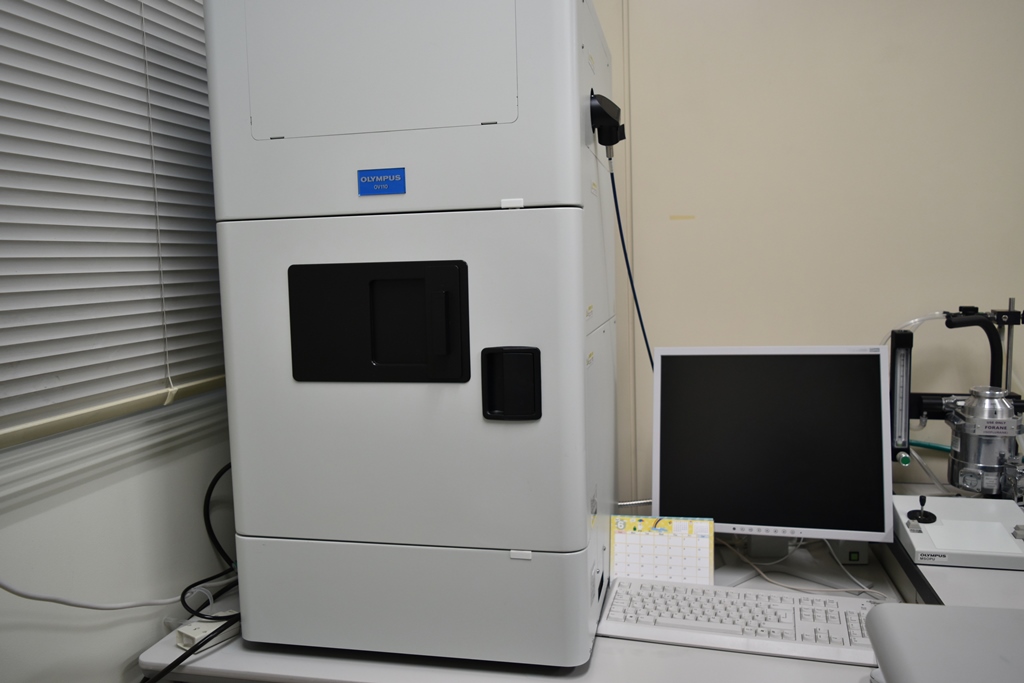 Ultrasound Vevo770 (Visual Sonics)
Imaging of tumor vessels and tumors using contrast materials for ultrasonography such as micro bubbles can be obtained non-invasively and in real time. Cardiac ejection fraction (EF) can be measured by M mode measurement using a probe for echocardiography.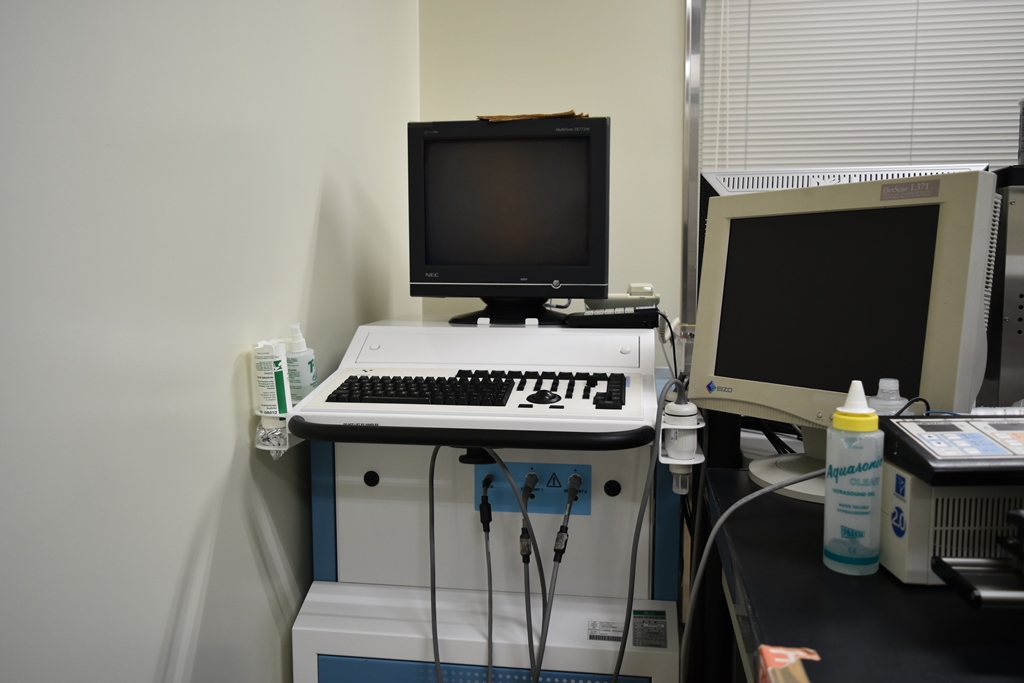 X-ray irradiation device MBR-1520R-3 (Hitachi Power Solutions Co., Ltd.)
MBR-1520R-3 can irradiate X-rays to a mouse. The antitumor effect of radiotherapy or combination therapy with X-ray and anticancer agent can be evaluated, and also bone marrow can be destructed by irradiation.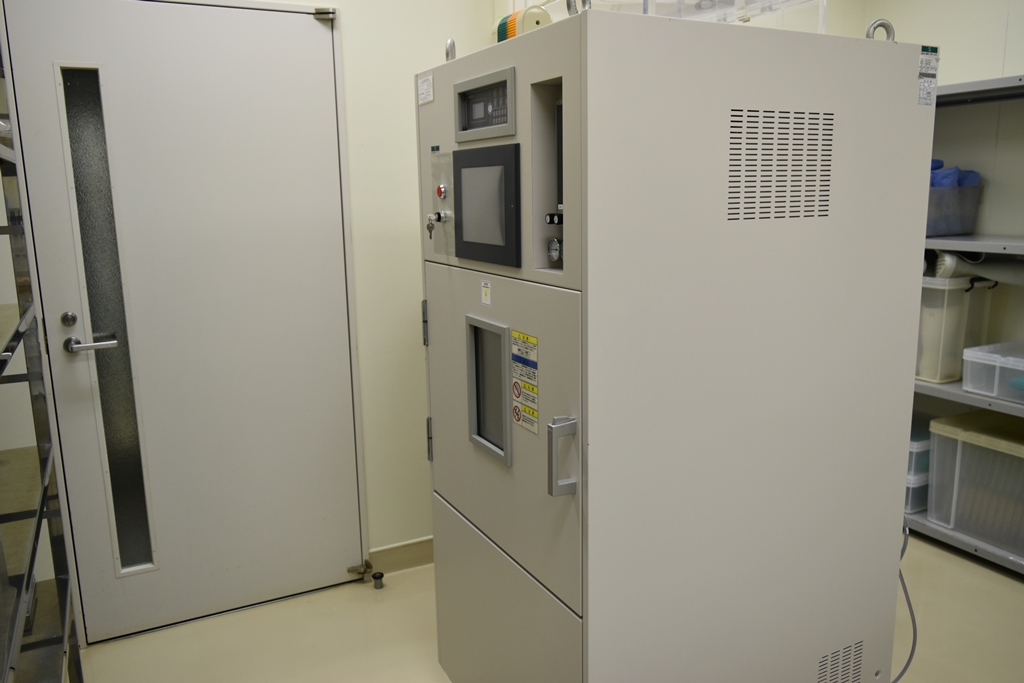 Surgical instrument
For a development of surgical or endoscopic devices, we have set up a surgical table, an anesthesia machine, a medical monitor, an electrocautery, a laparoscopic monitor and so on.