Home > Information > WHO Classification of Tumours Series appoints Dr Ochiai to Editorial Board
WHO Classification of Tumours Series appoints Dr Ochiai to Editorial Board
Dr Atsushi Ochiai, Director - Exploratory Oncology Research & Clinical Trial Center of the National Cancer Center, was appointed a standing member of the editorial board of the WHO Classification of Tumours Series fifth edition. The first editorial meeting was convened in Lyon, at the International Agency for Research on Cancer (IARC) on February 5th to 6th.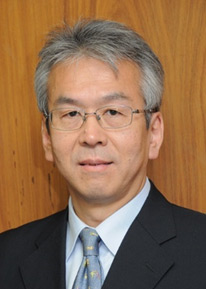 Atsushi Ochiai MD, PhD
Director - Exploratory Oncology Research & Clinical Trial Center
Deputy Director – Research Institute

Professor - Laboratory of Cancer Biology, Graduate School of Frontier Sciences, University of Tokyo
Councilor – Japanese Cancer Association
Director – Japanese Society of Patholoty
President – 106th Annual Meeting of the Japanese Society of Pathology
Meeting Presentations

Dr Ochiai at the Meeting (far left)
WHO/IARC Classification of Tumours Series (link to external site), also called the WHO Blue Book, sets standards for classifying tumours, for pathologists, clinical oncologists, and cancer registries. The editorial board decides on diagnostic criteria for the classification of tumours.
The understanding of cancer at molecular levels, as well as new insight with digital pathology and image analysis are to be integrated into the new series of classifications. The fifth editorial board aims to update the series within five years, whereas its predecessor, the fourth series took 12 years to publish.
First Editorial Meeting - fifth series, WHO Blue Book