Home > Information > Asian National Cancer Centers Alliance (ANCCA) - 7th Meeting in Jakarta, Indonesia
Asian National Cancer Centers Alliance (ANCCA) - 7th Meeting in Jakarta, Indonesia
The Asian National Cancer Centers Alliance was established in 2005, on an initiative from Japan, China and Korea, with the following objectives:
Exchanging information and strategies on cancer control
Enhancing collaboration on cancer research
Elevating standard of cancer care, research and education
Promoting advocacy activities for cancer prevention at the national and international level
Providing the scientific evidence base for cancer control decisions to policy makers
Holding joint meeting periodically
Collaborating with WHO, IARC and other related organisations
On October 25 – 26, Dharmais National Cancer Center (Jakarta, Indonesia) generously hosted the 7th ANCCA meeting, inviting 14 current members to share each country's latest updates and challenges. The agenda allowed substantial discussions on further collaboration, with a focus on training, cancer registry and clinical trials. A concrete action plan was agreed to by all attending representatives to nurture the stature of ANCCA, creating a strong Asian hub for cancer control.
The Indonesian team also chaired the Asia Pacific Organisation of Cancer Prevention (APOCP) meeting in parallel where extended discussions with the next IARC Director, Elisabete Weiderpass and the representative of CONCORD (international collaborative research on the survival rate of cancer patients), Claudia Allemani, took place. All members also enjoyed a tour visit to Dharmais National Cancer Center.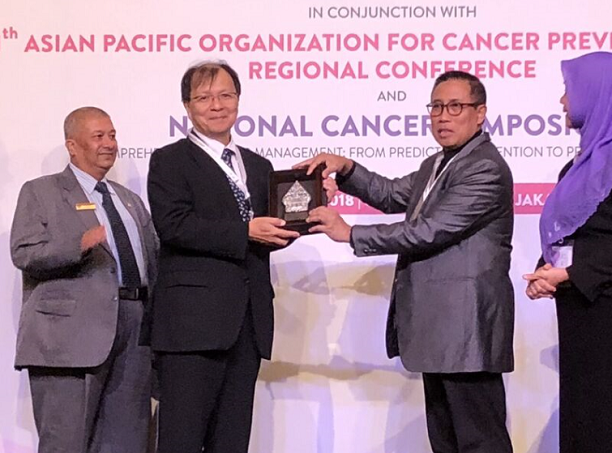 Abdhullah Kadhir (right), President of Dharmais National Cancer Center of Indonesia, offering a Cultural masterpiece "Wayang kulit" to Dr Hitoshi Nakagama (Left):. Behind left: Rajendra Prasad BARAL, representing Nepal Cancer hospital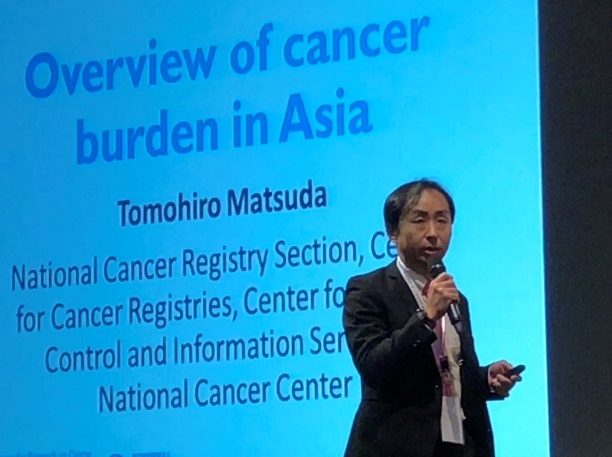 Dr Tomohiro Matsuda

ANCCA Discussions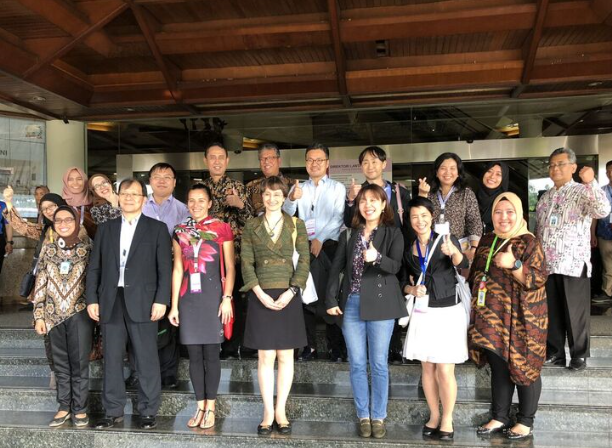 Visit at the Dharmais National Cancer Center. Elisabete Weiderpass (IARC) and Claudia Allemani (CONCORD) surrounded by ANCCA members.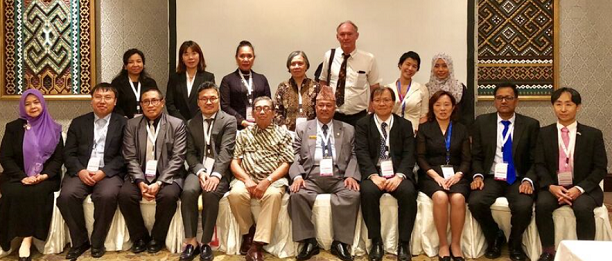 ANCCA group picture