Home > Information > UK Genomics Delegation visit
UK Genomics Delegation visit
February 12, 2019
National Cancer Center
A genomics delegation lead by Professor John Mattis, CEO of Genomics England, visited the National Cancer Center on December 4th 2018.
Joining Professor Mattis were Dr Mark Bale, Head of Science Partnerships, Mr Gareth Arthur and Ms Ellen Graham of NHS England, respectively Director of Policy and Strategy and Deputy Director, Genomics. Dr Hitoshi Nakagama (President) presented an overview of National Cancer Center, followed by Dr Hiroyuki Mano (Director, Research Institute, and also of Center for Cancer Genomics and Advanced Therapeutics) briefing the group on the infrastructure being built for cancer genomic medicine, which is to be provided under universal health insurance in Japan starting this year.
The National Cancer Center welcomes exchange of information to the mutual benefit of parties.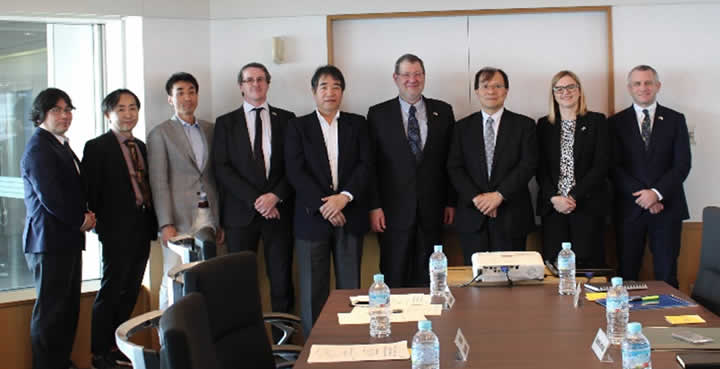 (from left) Drs Seiichiro Yamamoto, Tomohiro Matsuda, Tatsuhiro Shibata, Mark Bale, Hiroyuki Mano, John Mattick, Hitoshi Nakagama with NHS England representatives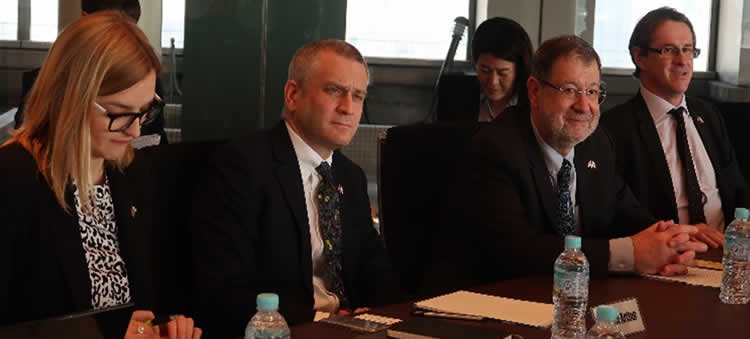 (from left) Ms Ellen Graham, Mr Gareth Arthur, Drs Mattick and Bale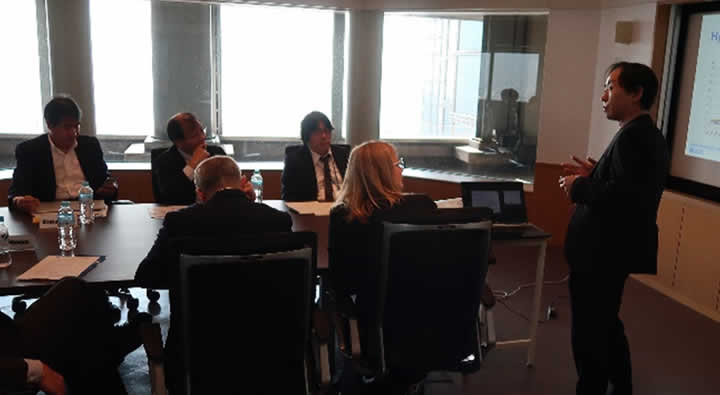 Dr Matsuda briefing the group on the national cancer registry and other datasets in japan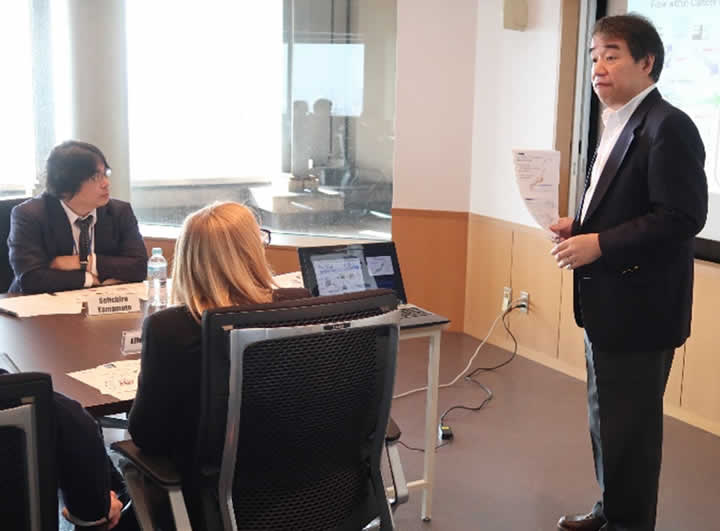 Dr Mano briefing on genomic cancer medicine in japan