Home > Information > Dr Yasuhiro Fujiwara hosted by National Cancer Center in Beijing
Dr Yasuhiro Fujiwara hosted by National Cancer Center in Beijing
16 April 2019
Dr Yasuhiro Fujiwara, Director-General of the Strategic Planning Bureau, was recently hosted by the National Cancer Center of China. Upon invitation, he addressed the Chinese Conference on Lung Cancer Personalized Therapy, held on March 23rd, 2019 in Beijing.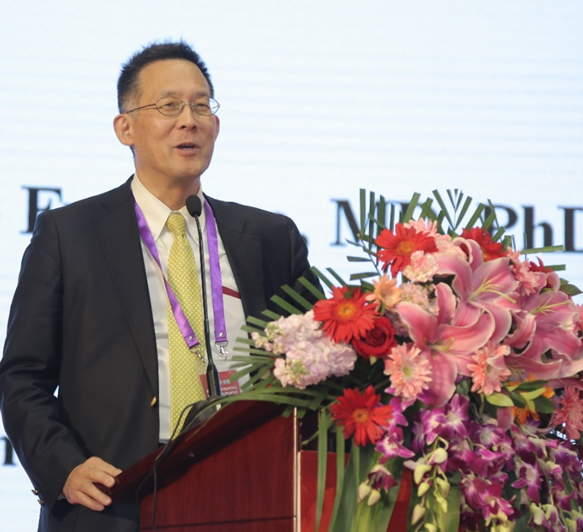 Dr Fujiwara addressing the conference
Dr Fujiwara presented on the latest developments in personalized medicine research in Japan, and the framework and infrastructure for its provision under universal health care, expected by mid 2019. The National Cancer Center of Japan embraces opportunities for sharing goodwill with our Asian neighbours, reinforcing the alliance against cancer.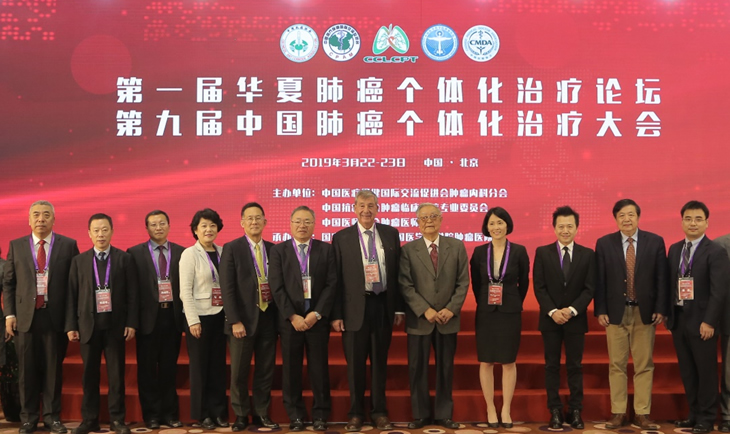 guest speakers with the generous hosts