Home > Information > Japan-China-Korea National Cancer Centers
Covid-19 Infection Control Meeting
Japan-China-Korea National Cancer Centers
Covid-19 Infection Control Meeting
25 May 2020
in Japanese
On 22 April, NCC Japan, NCC China and NCC Korea convened at a COVID-19 infection control video conference sharing their experiences in containing the outbreak in each country and cancer center.

Dr. Hitoshi Nakagama, Dr. Jie He and Dr. Eun Sook Lee, respectively presidents from NCC Japan, NCC China and NCC Korea, opened the meeting, emphasizing the responsibilities of each center to fight COVID-19 while keeping up with care for cancer patients.

Key points highlighted by infection control specialists and attending members were the importance of screening patients and visitors arriving at each center, managing hospital infection, dispatching experts to support patients nationwide, and telemedicine to overcome the pandemic, building on past experience.

In concluding the meeting, all agreed on the importance of sharing information among Asian countries, utilizing valuable platforms such as ANCCA (Asian National Cancer Centers Alliance).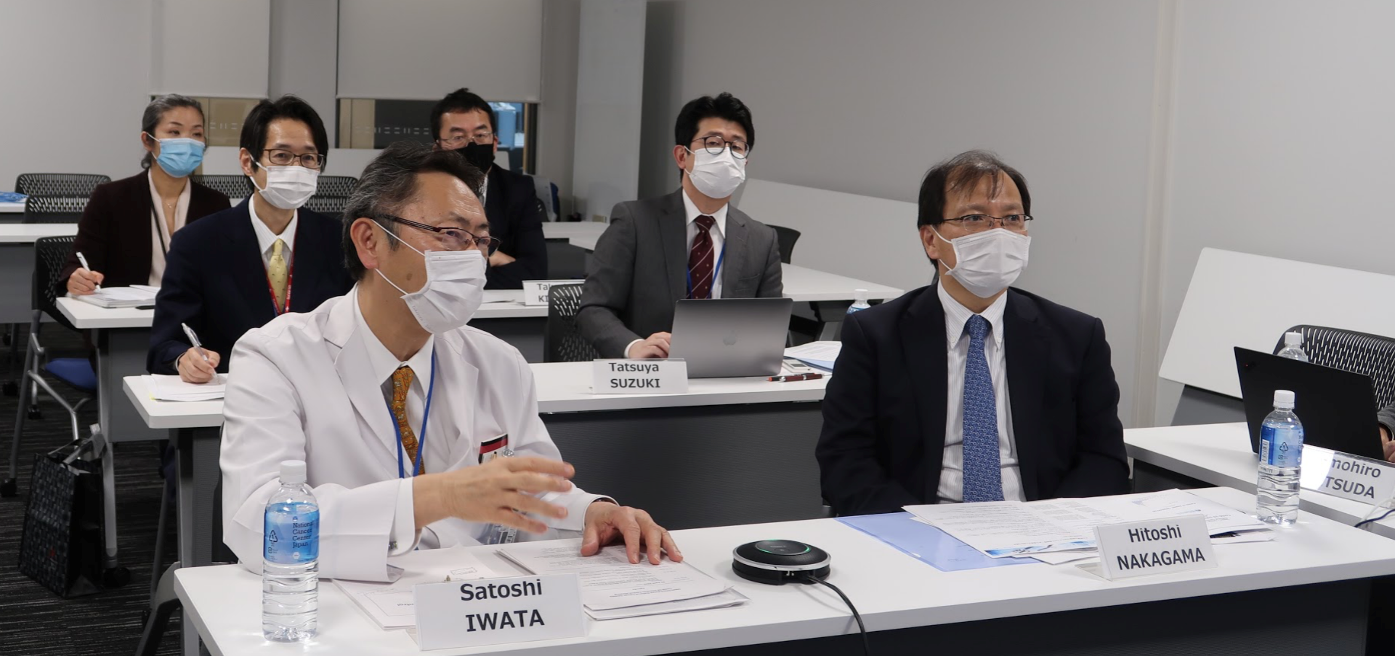 Dr. Satoshi Iwata presenting the Japanese Experience, with Dr. Hitoshi Nakagama

Sharing the Chinese Experience (on screen)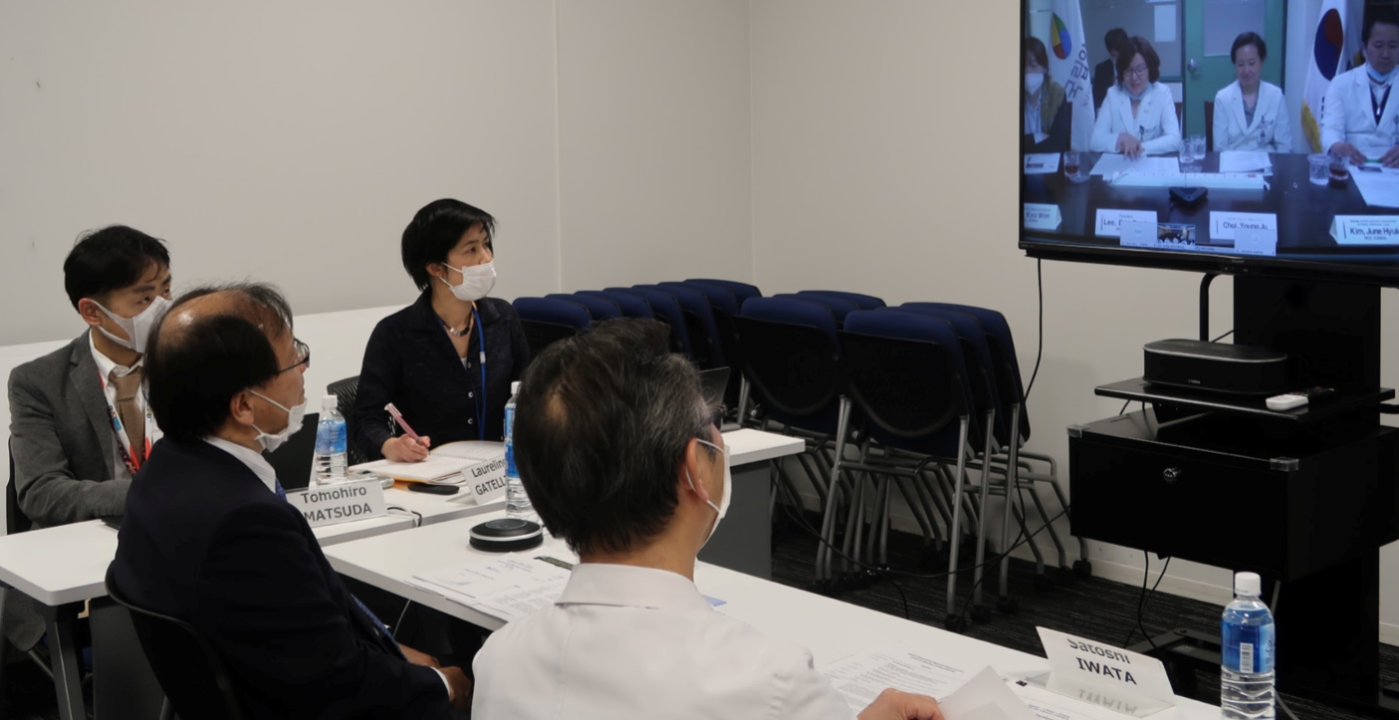 Sharing the Korean Experience (on screen)