Home > Information > Hiroyoshi Nishikawa Elected AAAS Fellow
Hiroyoshi Nishikawa Elected AAAS Fellow
25 November 2020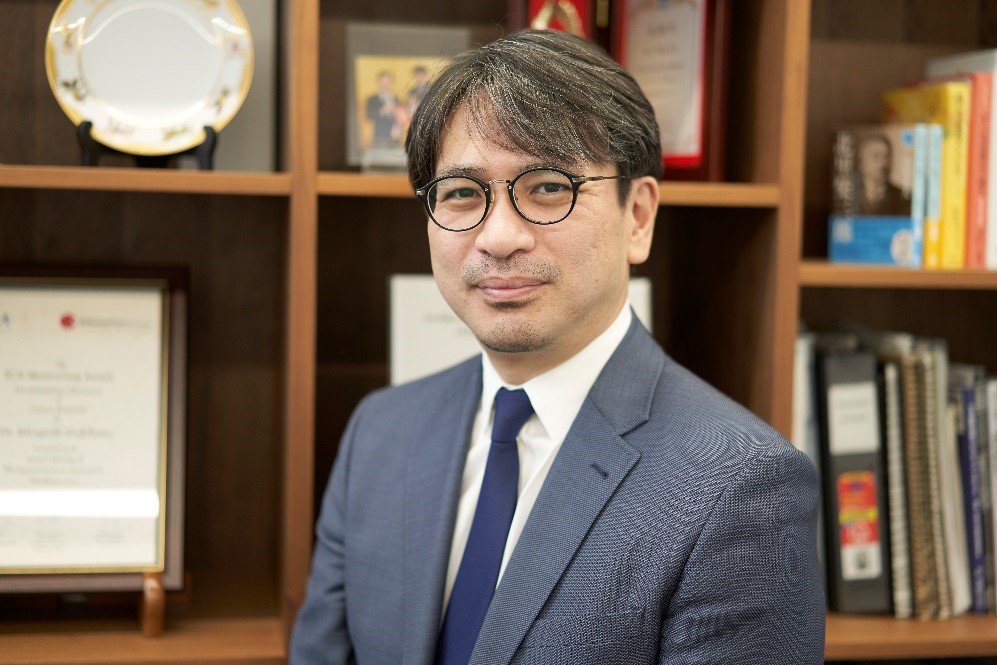 Dr Hiroyoshi Nishikawa, Chief - Division of Cancer Immunology, Research Institute/Exploratory Oncology Research & Clinical Trial Center (EPOC), National Cancer Center (doubly appointed Professor - Department of Immunology, Nagoya University Graduate School of Medicine) has been elected an AAAS Fellow.
AAAS (American Association for the Advancement of Science) is the world's largest scientific society and the publisher of the journal Science. Members' extraordinary achievements are recognised by conferring the title of AAAS Fellows every year. Dr Nishikawa was the sole Japanese researcher elected in 2020 in Medical Sciences, out of 39 honored this year for the section.
AAAS
AAAS Announces Leading Scientists Elected as 2020 Fellows
https://www.aaas.org/news/aaas-announces-leading-scientists-elected-2020-fellows (linked to extenal site)
Hiroyoshi Nishikawa
Research Achievements
Dr. Nishikawa has studied the mechanisms by which the immunosuppressive network, including CD4+ regulatory T (Treg) cells, suppresses anti-tumor immune responses, and has also been developing therapeutic strategies to overcome these mechanisms. In particular, he found the typical phenotypes of effector T cells, which are important for anti-tumor immune responses, that are suppressed by Treg cells depending on the nature of the antigen (exhaust for non-self and anergy for self-antigens). These findings are extremely important for understanding not only tumor immunity, but also various immune responses such as autoimmunity, allergy, infection and transplantation. In addition, he has recently proposed a novel concept in the carcinogenic process in which genomic aberrations of cancer cells affect the immune response and establish an immunosuppressive network in the tumor microenvironment, and commits to develop immunogenomic precision medicine.
Positions and Employment
1989-1995 Mie University School of Medicine, M.D., Mie, Japan
1995 Junior Resident, Mie University Hospital, Mie, Japan
1995-1997 Junior Resident, Matsusaka-Chuo General Hospital, Mie, Japan
1997-1998 Senior Resident, Hematology/Oncology Section, Suzuka General Hospital, Mie, Japan
1998-2002 Mie University Graduate School of Medicine, Ph.D., Mie, Japan
2002-2003 Fellow, Department of Hematology/Oncology, Mie University Hospital, Mie Japan.
2003-2006 Research fellow, Memorial Sloan Kettering Cancer Center, New York, NY
2006-2010 Assistant Professor, Department of Cancer Vaccine, Mie University,
Graduate School of Medicine, Mie, Japan
2010-2015 Associate Professor, Experimental Immunology, IFReC, Osaka University, Osaka, Japan
2012-2015 Adjunct Associate Professor, Department of Oncology, Roswell Park Cancer Institute, Buffalo, NY
2015-present Chief, Division of Cancer Immunology, Research Institute / EPOC
National Cancer Center, Tokyo/Chiba, Japan
2016-present Professor, Department of Immunology,
Nagoya University Graduate School of Medicine, Nagoya, Japan
Specialty/Research field
Immunology,Oncology, particularly Tumor Immunology