Home > Information > Franco-Japanese immuno-oncology webinar 1st session held
Franco-Japanese immuno-oncology webinar 1st session held
January 28, 2022
Throughout 2022, the French National Cancer Institute and the National Cancer Center of Japan, with support of the Office for Science and Technology of the French Embassy to Japan are organizing a series of webinars focusing on immuno-oncology. These webinars series are also supported by a donation from the Kiyoko Goto and Paul Bourdarie Cancer Foundation.
On January 13, the first session addressed Immune checkpoint inhibitors and beyond covered by Prof. Daniel Olive, Research Cancer Centre of Marseille and Dr. Hiroyoshi Nishikawa, National Cancer Center. Moderated by Dr. Hiroyuki Mano, Director of National Cancer Center Research Institute, this event attracted over 100 attendees.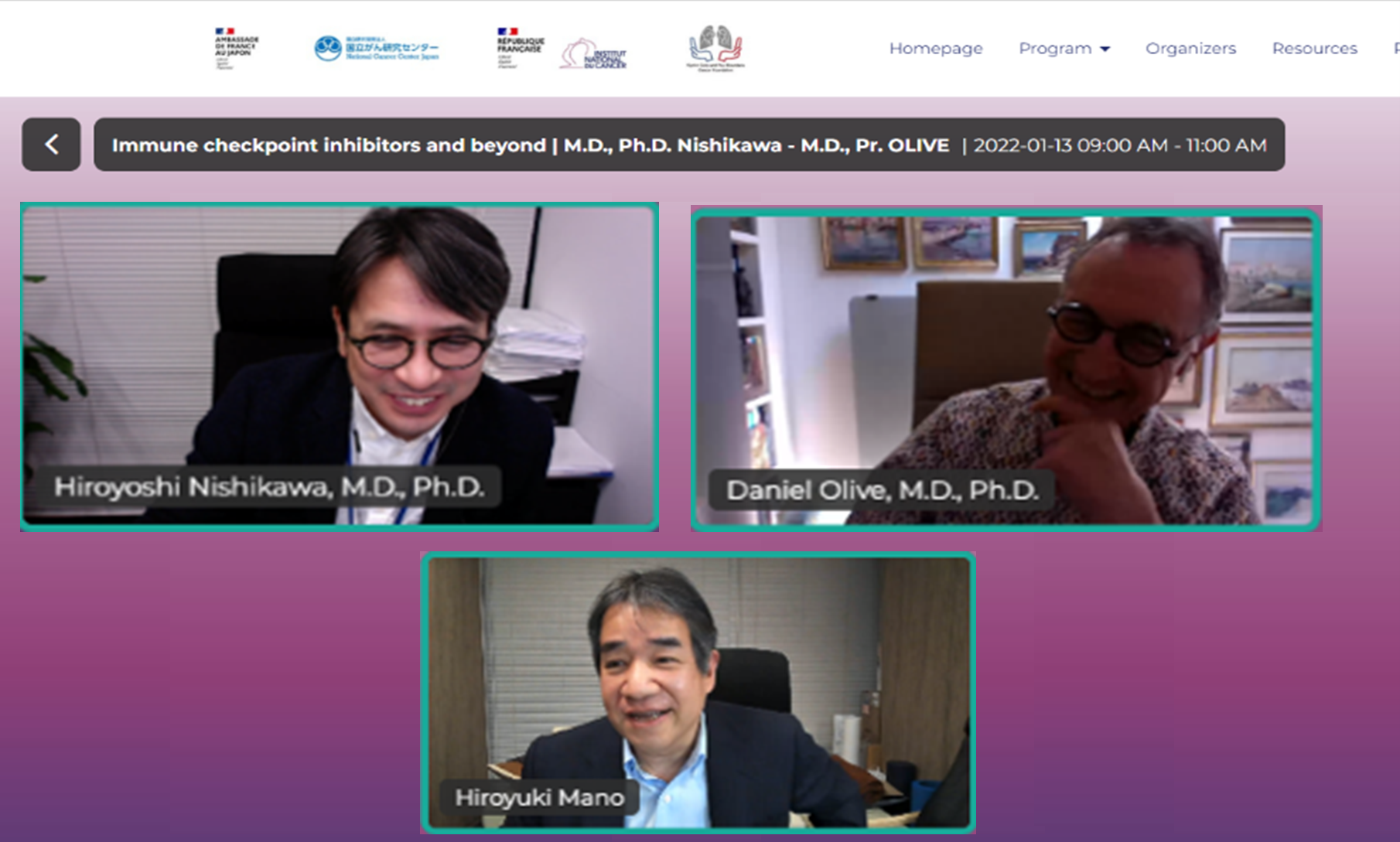 If you missed the event, you can access the replay: https://www.webinars-oncoimmuno-frjp.com/ (link to external site).
The next webinar will be held on March 10, 2022, with Dr. Sebastian Amigorena, Institut Curie, and Dr. Yuki Kagoya, Aichi Cancer Center Research Institute, on cancer cell therapies.
Looking forward to welcoming you online!