Home > Information > President of National Cancer Center Korea Visit
President of National Cancer Center Korea Visit
09 March 2023
On February 17, 2023, Dr Hong Gwan Seo, President of the National Cancer Center of Korea, joined by Dr Young-Woo Kim, Director of the Research Institute and Dr Chong Woo Yoo, Director, Office of Public Relation and Collaboration visited the National Cancer Center.
At the Tsukiji Campus, after a courtesy visit to Hitoshi Nakagama, President, NCC, they discussed their respective centers with Hiroyuki Mano, Director of NCC Research Institute, Yukihide Kanemitsu, Director of Colorectal Surgery, NCC Hospital, and Manami Inoue, Chief, NCC ICC Division of Prevention.
At the Kashiwa Campus, Atsushi Otsu, Director of NCCHE introduced the Hospital East, Masaaki Ito, Deputy Director NCCHE, explained the overview of NEXT, and gave a tour. After that, Takahiro Kinoshita, Chief, the Department of Gastric Surgery NCCHE, gave a tour of the Kashiwa-no-ha Parkside Hotel Clinic Building.
The National Cancer Center will strengthen this friendly relationship towards a friendly partnership.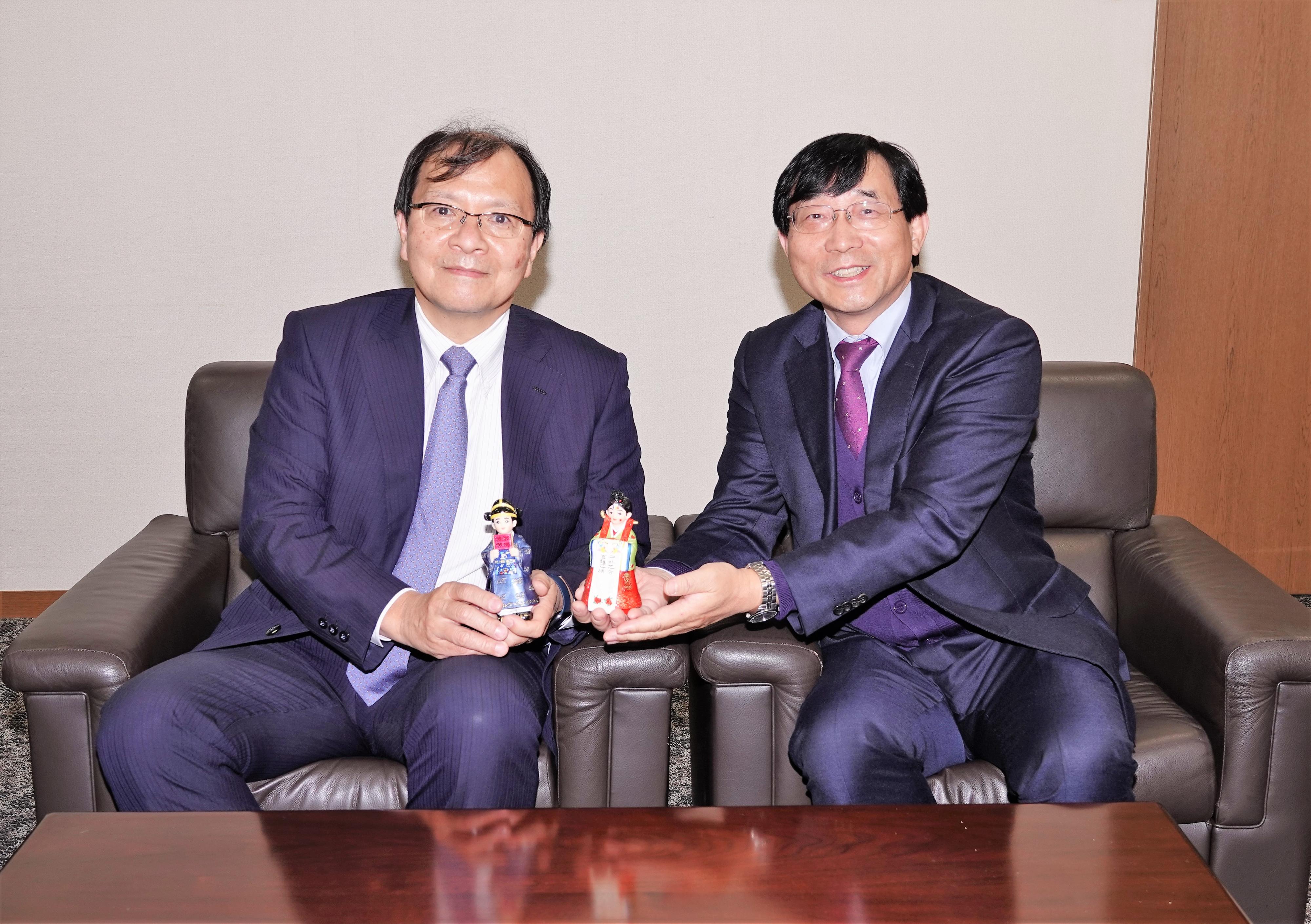 (from left) Dr Nakagama/ President, NCCJ  Dr Seo/ President, NCCK
(from left) Dr Matsuda、Dr Yoo、Dr Kim、
Dr Seo、Dr Mano、Dr Inoue、Dr Suzuki

(from left)Dr Ito、Dr Kinoshita、Dr Ohtsu、
Dr Seo、 Dr Kim、Dr Yoo