Home > Information > Driving Japan-US Collaboration in Oncology
Driving Japan-US Collaboration in Oncology
September 22, 2023
in Japanese
Hitoshi Nakagama and Hiroyuki Mano, together with Dr Margaret Foti, CEO of the American Association of Cancer Research, visited Mr Raymond F Greene, the Deputy Chief of Mission of the US embassy in Japan on September 20.
Dr Mano serves as the President of the 82nd Annual Meeting of the Japanese Cancer Association (September 21 - 23, 2023). Together with Dr Nakagama, the President of the National Cancer Center, all discussed and agreed on promoting closer collaboration between academia of the two countries, as Mr Greene expressed his best wishes towards the success of the Japanese Cancer Association meeting.
Mr Greene also encouraged further collaboration in oncology between the two countries, including reigniting the Korea-US-Japan Trilateral Moonshot Initiative, launched in 2016.
welcomed stronger collaboration between academic institutions between the US and Japan and offered support.
The National Cancer Center will continue to drive collaboration with the United States.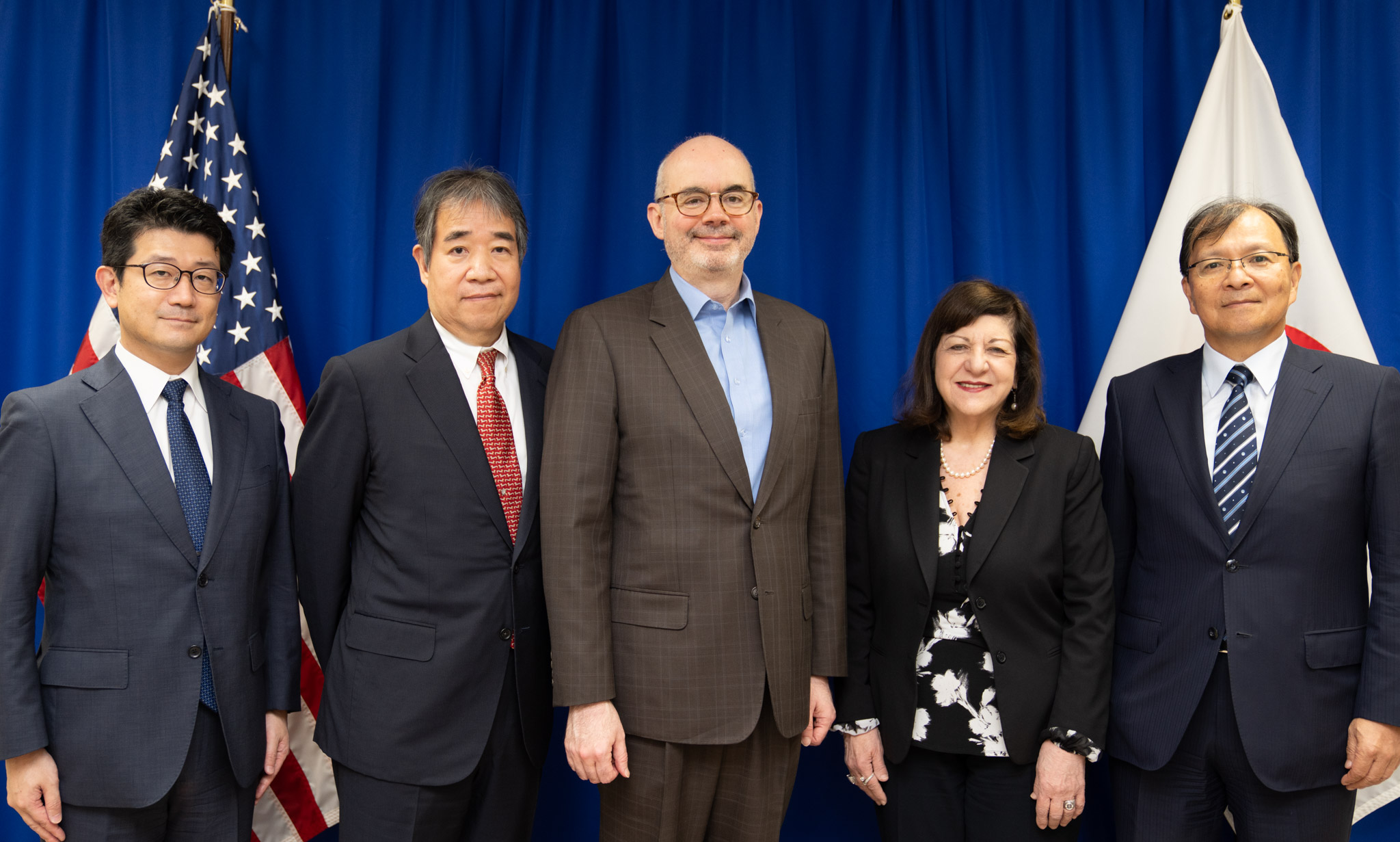 (from left) Dr Suzuki, Dr Mano, Mr Greene, Dr Foti, Dr Nakagama