Home > Information > Romanian Delegation visit
Romanian Delegation visit
September 11, 2023
in Japanese
On September 4, a delegation of the Presidential Advisor for Health from Romania visited the National Cancer Center. We were honored to welcome a distinguished delegation.
After a welcome speech by President Nakagama, Dr Păun, Presidential Advisor for Health responded by introducing her delegation and reported on the current situation in Romania. A presentation followed, on the current state of cancer and cancer control in Japan by Dr Inoue, Chief -Division of Prevention and Deputy Director of the Institute for Cancer Control.
The Romanian delegation actively engaged with the topic, asking numerous questions, leading to a lively and insightful exchange of ideas.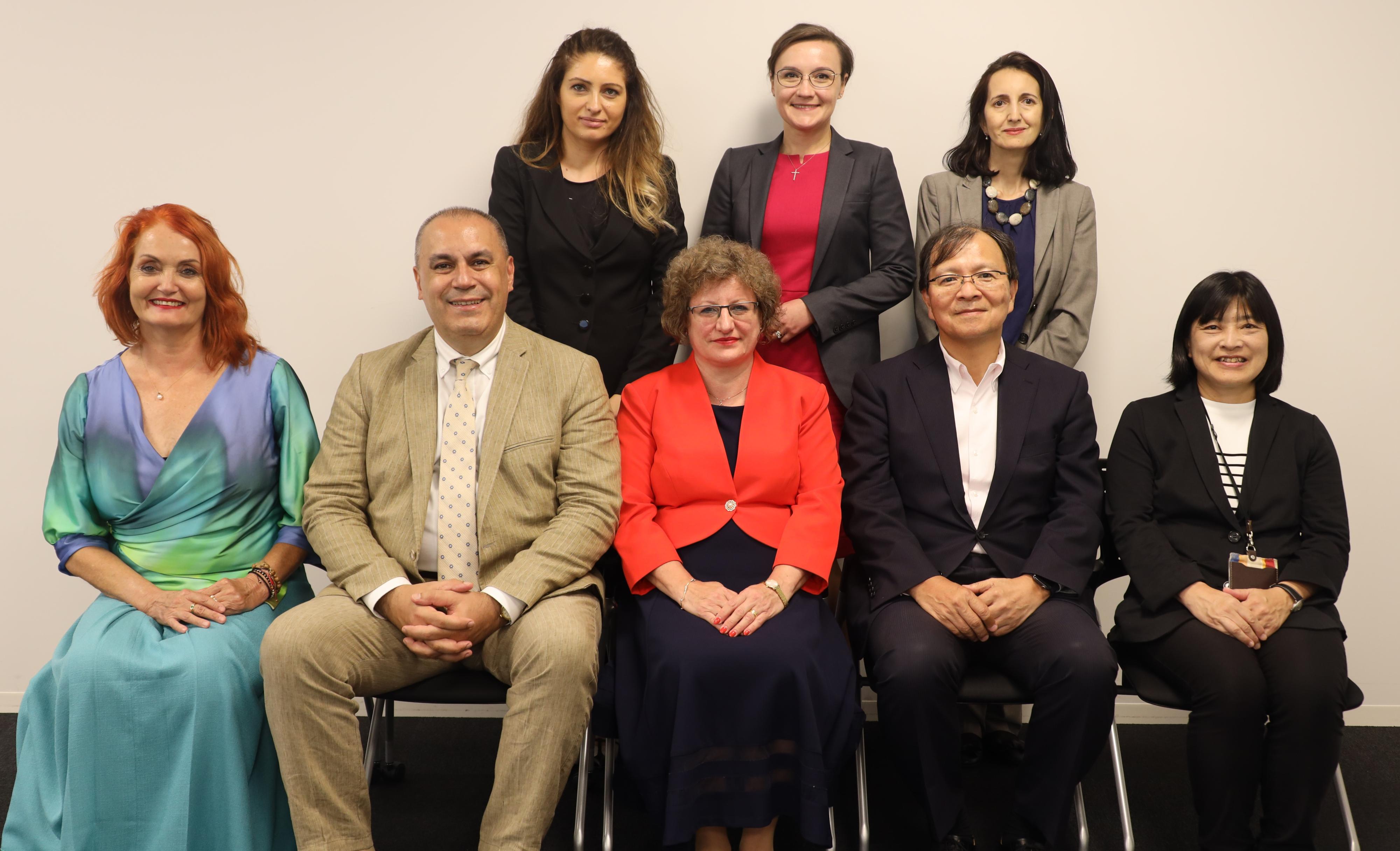 Group photo
(front from left) Cristina Berteanu, Valentin-Veron Toma, Diana Loreta Păun, Dr Nakagama, Dr Inoue
(back from left) Roxana Hainagiu, Oana Cristina Voinea, Geta Medeleanu