Home > Information > Dr Válek, Deputy Prime Minister and Minister of Health of the Czech Republic visited
Dr Válek, Deputy Prime Minister and Minister of Health of the Czech Republic visited
November 15, 2023
On October 30, Dr Vlastimil Válek, Deputy Prime Minister and Minister of Health of the Czech Republic, and his delegation visited us.

Following welcoming speeches by President Nakagama and Dr Shimada, Dr Válek gave his greetings.

Dr Shimoi, Head of Strategic Promotion Section, gave an overview of the NCC Hospital's medical services, and Dr Sone, Director of the IVR Center, gave an overview of the IVR Center.
Dr Válek, who is also a well-known radiologist, asked many questions, and a lively academic exchange took place. They exchanged opinions for future research cooperation between the two countries.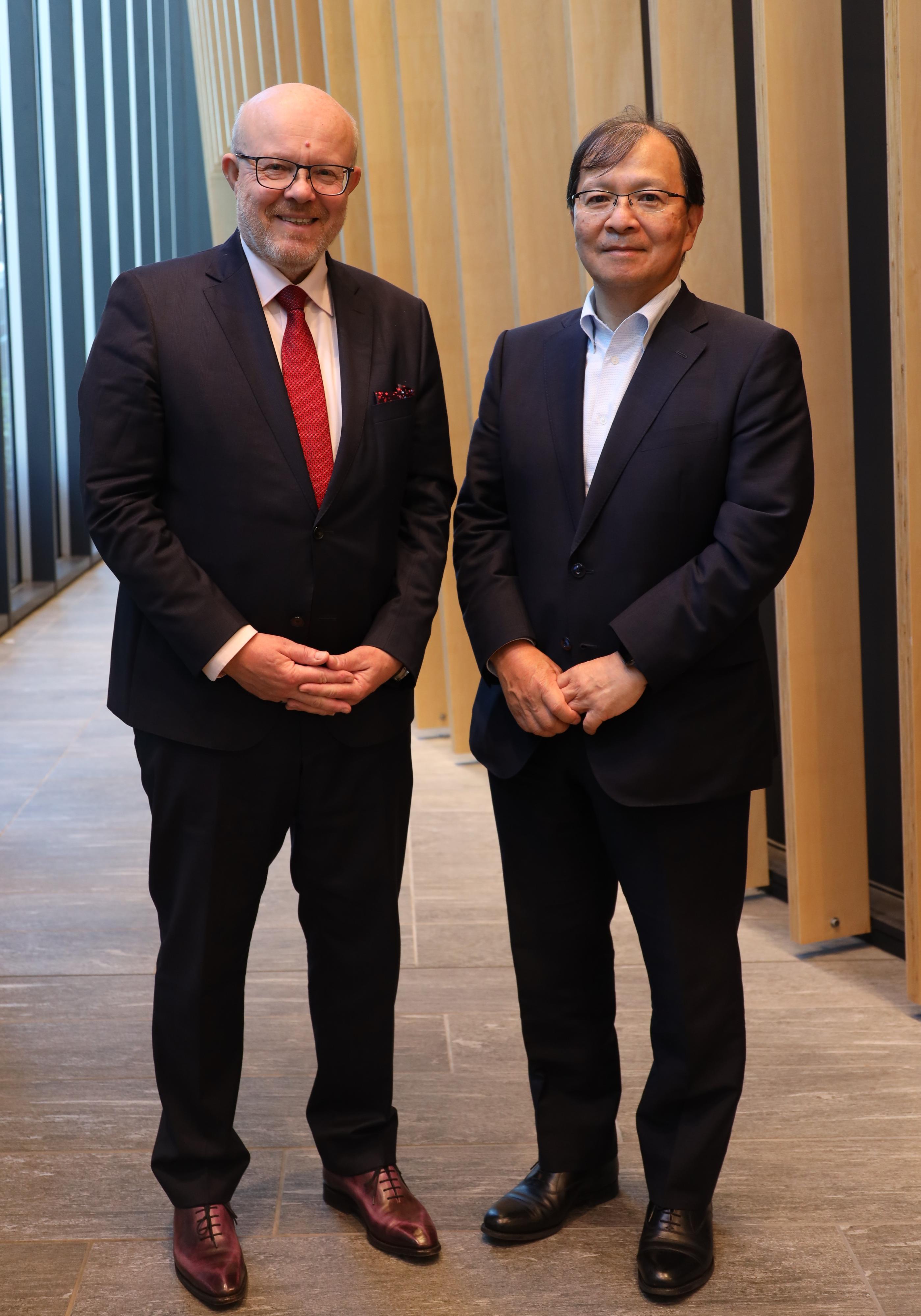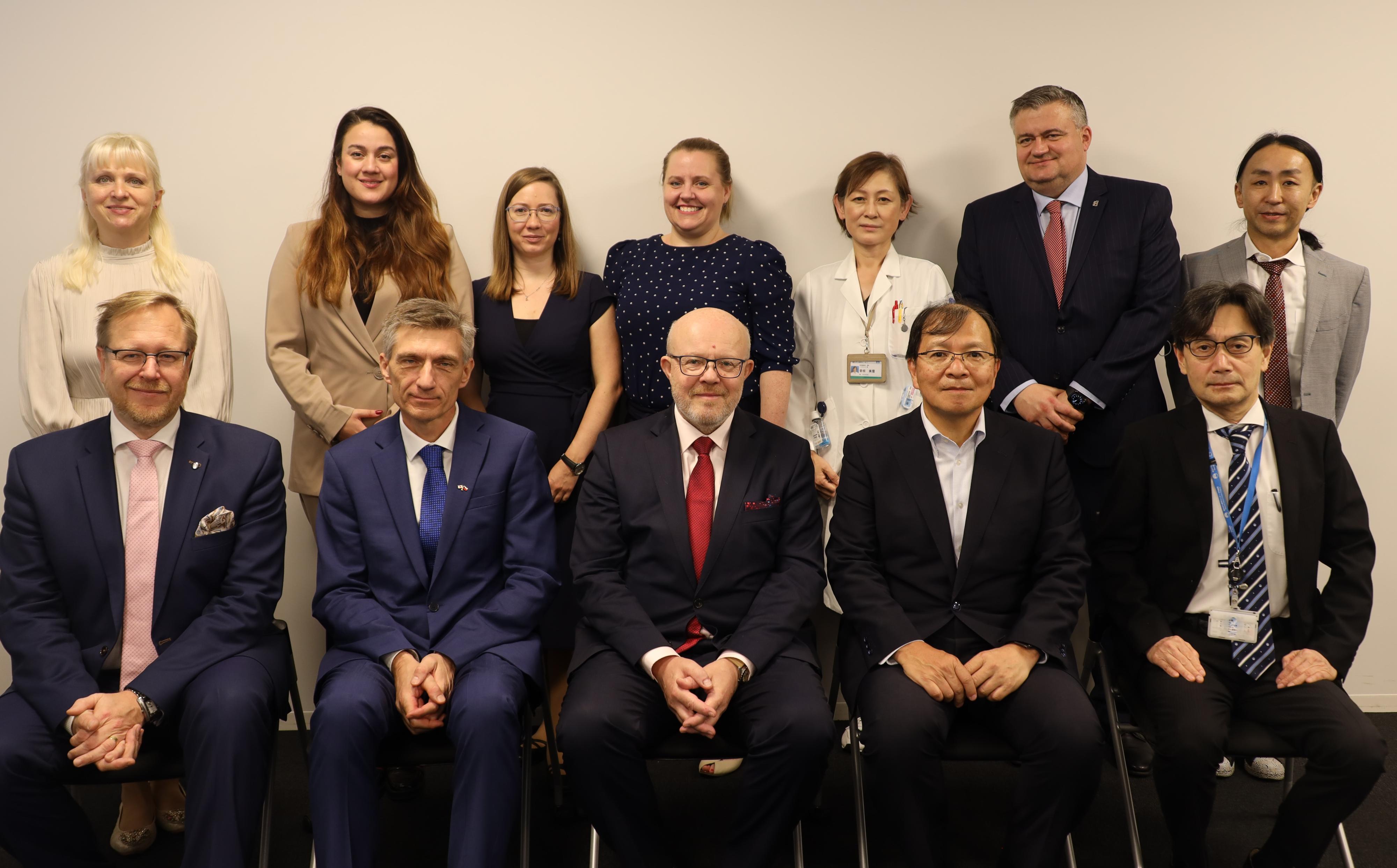 (front from left) Mr Jakub DVOŘÁČEK, HE Mr Martin KLUČAR, Dr Vlastimil VÁLEK,
Dr Nakagama, Dr Shimada