Home > Information > Endeavor
Endeavor
Don't get cancer, Not beaten by cancer, and Live with cancer.
Support us to beat cancer sooner.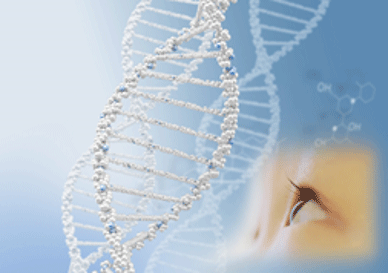 What can we do now?
Optimizing treatment for patients based on genome information
Development in rare/intractable cancer treatment
Collaboration and Coordination to accelerate research
Pioneering in new areas of cancer research & innovation in cancer therapy
The National Cancer Center Research Institute is Japan's leading center in its field. We are constantly working to elucidate the causes of cancer and develop innovative therapies and biomarkers.
To coincide with our move to new research premises in April 2017, we are launching the Endeavor Project, which we hope will accelerate our progress to new breakthroughs. Collaborating closely with the National Cancer Center Hospital and Hospital East as well as with academic researchers and private corporations, the research institute is working to achieve the following three goals.
Development of new therapies and biomarkers through basic and translational research
Systematic development of cancer cell lines, cancer model animals, and pre-clinical research
Practical application of genomic medicine
Although basic research has an important role to play, these goals cannot be achieved without the cooperation of hospitals, other research organizations, and private corporations. Japan currently lags behind other countries in these fields. To improve this situation, the National Cancer Center Research Institute will collaborate openly with a wider range of partners from the public and private sectors to achieve its goals.
Original and ground-breaking research today will create the foundations for preventing and treating cancer in the future. I hope you will consider lending your support to the Endeavor Project and helping us to achieve our goal of bringing new cancer therapy from Japan to the world sooner.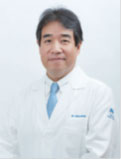 Hiroyuki Mano
Director
National Cancer Center Research Institute (Japan)
A letter from Dr. Mano (PDF:255KB)
Ongoing Major Research Projects
Project to develop novel cancer therapies through original Japanese research
The aim of this project is to dramatically improve cancer treatment outcomes by developing new pharmaceuticals based on original research. We are working on EZH1/2 dual inhibitors, a new type of therapeutic agent that targets cancer stem cells, which can causes cancers to recur. Clinical trials started last year and it is hoped that these agents can be used to prevent recurrence. We are also focusing on inhibitors of the IDH1 mutant, which should have no adverse reactions because they target this mutant specifically. Many other innovative cancer therapies are under development. Our aim is to improve cancer treatment from its foundations up.

Left: Genetically modified mice are important in searching for therapeutic target molecules and developing therapeutic agents. The photo shows a mouse in which cancer cells are fluorescent due to the incorporation of firefly genes. Right: Dr. Issei Kitabayshi (center) is conducting research on new cancer drugs
Development of personalized cancer therapies based on genetic information
Gene aberrations that occur in cancer cells are a target for cancer therapy. We discovered RET oncogene fusion in lung cancer and are conducting clinical trials on RET kinase inhibitors. There are inter-individual differences (genetic polymorphisms) in the nucleotide sequence of our genome, such as those in the HLA genes. Some genetic polymorphisms are associated with susceptibility to cancer and the effectiveness of anti-cancer drug treatment. Fruits of our research are being used in clinical sequencing that examines genomic DNA of cancerous and non-cancerous tissues to determine the strategy of treatment of patients.
Left: Biobank samples are a major asset in research of this kind. Right: Initiatives for realization of personalized cancer treatments based on genetic abnormalities. Dr. Takashi Kono is in the center.
---
The objectives of the project are expressed in the following. The letters of the project name "Endeavor" is the abbreviation of the following phrase to emphasize our desire of pioneering new fields of research and the efforts for achievement.
Endeavor: [E]xploring a [N]ew Frontier in cancer research and [de]veloping [a]n Inno[v]ati[o]n in Cance[r] Therapy with Patients, Social and Industry Leaders.
---
For further information about National Cancer Center Research Institute (Japan), please visit: http://www.ncc.go.jp/en/ri/
About Fundraising
| | |
| --- | --- |
| Total project cost | ¥16.7 billion |
| Fundraising target | ¥100 million |
| Fundraising period | From December 2015 |
| Spending of funds | Provision of basic infrastructure for new research facilities to be constructed as the base for collaboration between the center's basic research (National Cancer Research Institute) and clinical division (National Cancer Center Hospital, National Cancer Center East) and coordination with industry and academia. |
New Research Center Facilities
| | |
| --- | --- |
| Site location | National Cancer Center site(Tsukiji 5-1-1, Chuo-ku, Tokyo, Japan) |
| Site area | 9,944.66 sqm |
| Building area | 2,700 sqm |
| Total floor area | 33,50m |
| Structure | Reinforced concrete and steel structure with seismic protection features |
| Height | 75 m |
| No of Floors | 14 above ground (open innovation laboratories, core facility for basic clinical R&D1, experimentation floor, conference rooms, etc.) |
| Completion | March 2017 |
R&D1: Organizing biological samples used by the center as well as their associated clinical and pathological information, which will be shared among facilities within the research institute conducting joint research on new drugs and diagnosis methods.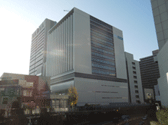 Making Donation to Endeavor
Donation can be made by Credit Card or by Bank Transfer.
Credit Card
Click the below button and fill out the required information.

Bank Transfer
Please send us Designated Donation Form below by E-mail/Fax/Post after Bank Transfer.
Designated Donation Forms
To: General Affairs, National Cancer Center
E-mail: ncckifu●ncc.go.jp(Replace ● to @)
Fax:81-3-3542-2545
Post Address:5-1-1, Tsukiji, Chuo-ku, Tokyo, Japan Postcord 104-0045
BK Accounts
For Overseas Residents
Bank Name: MUFG Bank, Ltd.
Branch Name: Tokyo Government and Public Institutions Business Office
Swift Code: BOTKJPJT
Branch Address: 2-7-1, Marunouchi, Chiyoda-ku, Tokyo, Japan  
Bank Account Number: 0021563 
Account Name : NATIONAL CANCER CENTER
For Domestic Residents
Bank Name: MUFG Bank, Ltd.
Branch Name: Umikaze
Account Number: 5515047
Name of Account: National Cancer Center Hospital
The receipt by National Cancer Center will be posted to the donor in several weeks after confirmation of the payment.
Donor Recognition (All the below is optional)
Names of donors will be listed in National Cancer Center brochure ("Hibiho").
Donors' names will be inscribed on a nameplate in the new building.
Invitation to events in the new building arranged by National Cancer Center.
Tax Deduction for Donation
All donations are tax-deductible with respect to income tax, inheritance tax, and corporation taxes.
For further information, please contact National Tax Agency Japan.
National Tax Agency Japan Contact: https://www.nta.go.jp/taxanswer/english/moreinformation.htm
National Cancer Center Donation Acceptance Regulations (PDF:90KB)
Enquiries
General Affairs, National Cancer Center
E-mail: ncckifu●ncc.go.jp(Replace ● to @)
Call: 81-3-3547-5201 (Extension 2359)