Home > Organization > Divisions and Independent Research Units > Division of Rare Cancer > member > Tadashi Kondo
Tadashi Kondo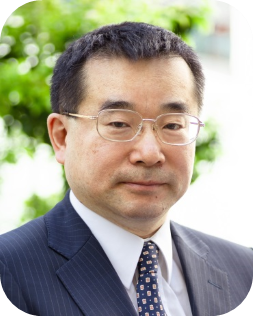 | | |
| --- | --- |
| Name | Tadashi Kondo |
| Official title | Chief, Division of Rare Cancer Research Head, Department of Proteomics/Member, Department of Rare Cancer |
| Extension number | Ext 3419、PHS 2575 |
| Fax Number | 03-3547-5298 |
| E-mail | takondo(at)ncc.go.jp ★(at) to be replaced to @ |
| Specialty | Cancer research, proteogenomics, patient-derived cancer model |
Academic degree
MD (1992), PhD (1996)
Thesis theme: Study on the mechanisms of aging, immortalization and carcinogenesis of human cells
Education
Okayama University Medical School (1992)
Membership
Japanese Association of Cancer Research, Japanese Society of Molecular Tumor Marker Research, Japanese Association of Sarcoma Treatment and Research, Japanese Society of Electrophoresis, Japanese Society of Clinical Proteogenomics, Japan Human Cell Society, Japanese Society of Patient-derived Cancer Model
Editorial activity
Cancer Science, Proteomics, Proteomics Clinical Application, Expert Review of Proteomics, BBA Proteins and Proteomics
Education activity
Visiting professor of Musashino University, Kyoto Prefectural University of Medicine, and Nagasaki University
Social activity
Director of Tochigi Cancer Center Research Institute
Comment for research
I started proteomics after graduated from a medical school. Through biomarker development by proteomics, my research interests extended and transited to cancer research, particularly sarcomas, and now I am more focusing on rare cancers. I aim to research outcome which will benefit patients, their family, physicians and all people in the later generation.
Current research subject
My research interests are focusing on rare cancers. Fundamental problem of rare cancer is a paucity of patient-derived cancer models, such as cell lines and xenografts. In the most of rare cancers, adequate cancer models are not available, and because of it, in vitro experiments cannot be performed, and the research and development of novel therapy have stayed sluggish. With this notion, I started to establish cell lines and xenografts since 2014. All established models were published in academic journals, delivered to researchers voluntarily, and used for collaborative studies with industrial companies. They are used for the biomarker discovery and the development of novel anti-cancer drugs for rare cancers. Please contact me if you are interested in the use of cell lines and xenografts of rare cancers.