Home > Information > ANCCA High Level video conference and Website GoLive
ANCCA High Level video conference and Website GoLive
16 December 2019
On 27 November 2019, the Asian National Cancer Centers Alliance (ANCCA) organized its first ever High Level video conference (eMtg) with 31 participants, including management and presidents from 8 member countries.
ANCCA was established in 2005 to address the cancer burden faced by Asian countries, which account for half of the world's cancer incidence. Since the last ANCCA meeting held in 2018, each country selected its own active representative(s) who started lively exchanges through newly established eMtgs (4 to 5 per year).
During this first High Level eMtg, attending members discussed the ANCCA website, initiated to share information among members and provide information to the public.
Attending members also discussed their plans to promote education and training in Japan, Korea and Singapore for medical professionals, international comparisons of National Cancer Control Plans and preparations for ANCCA2020 to be hosted in October in Hanoi, Vietnam.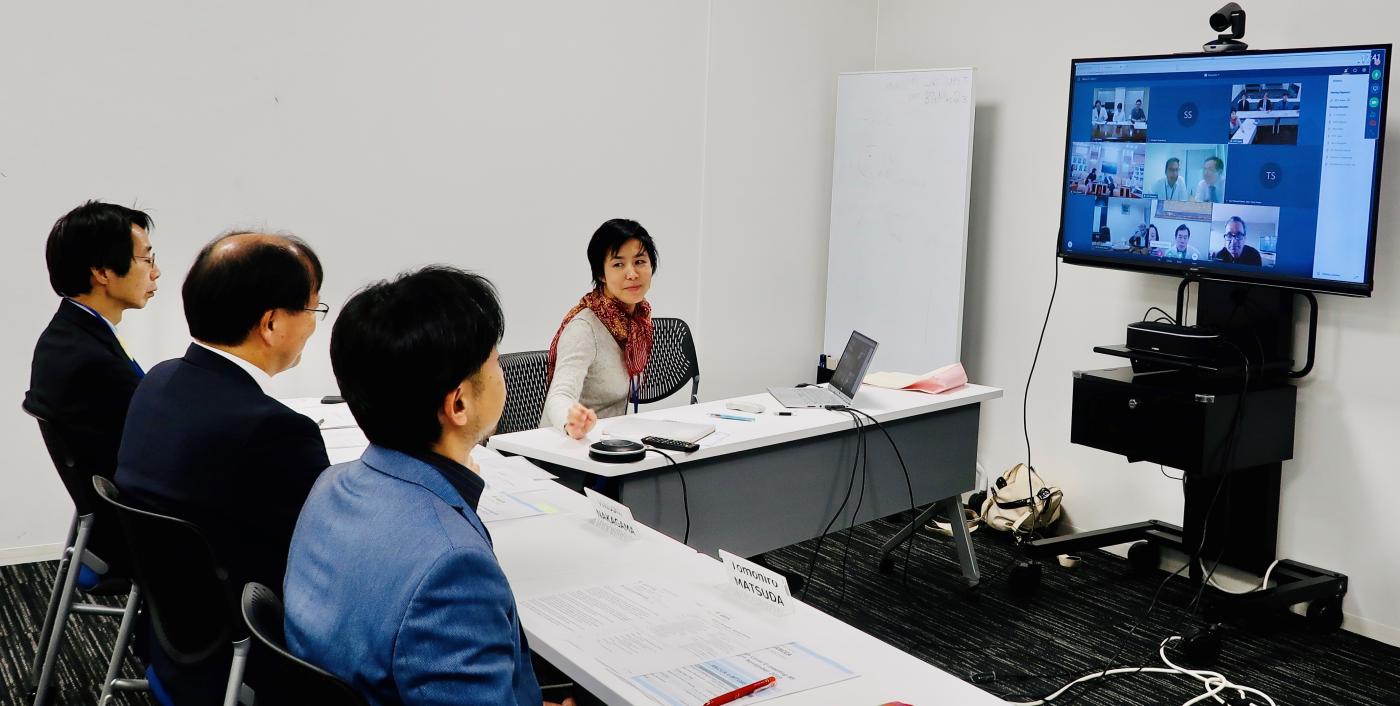 NCCJ at High Level eMtg - From Left to Right: Dr. Teiji Takei, Dr. Hitoshi Nakagama, Dr. Tomohiro Matsuda, Laureline Gatellier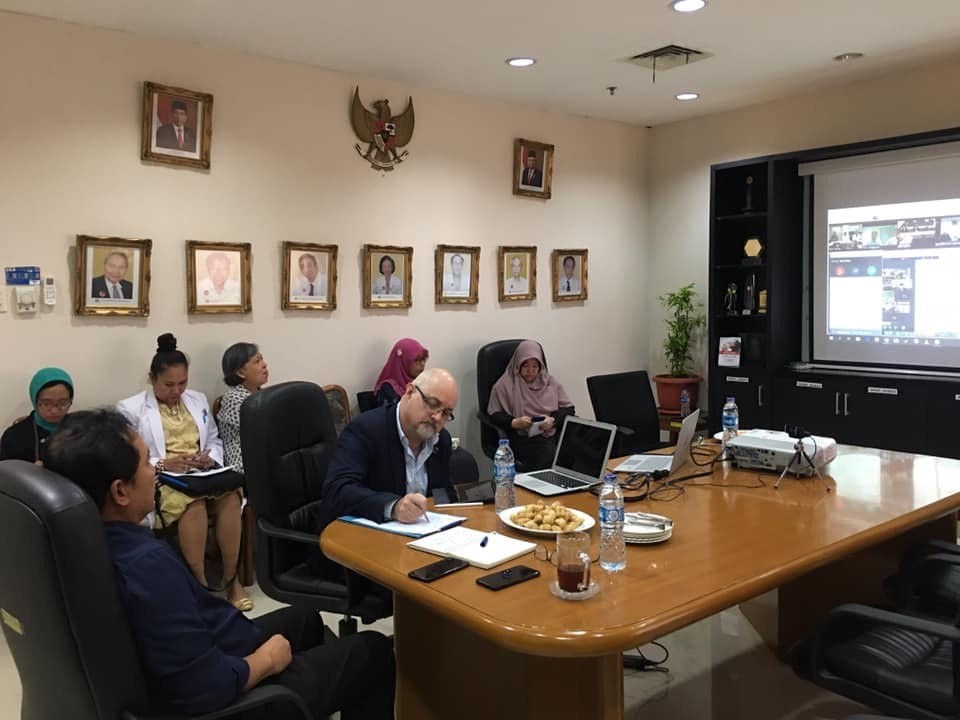 NCC Indonesia (Dharmais Hospital) at High
Level eMtg