Home > Three Researchers from National Cancer Center on "Highly Cited Researchers 2020" List
Three Researchers from National Cancer Center on "Highly Cited Researchers 2020" List
Three researchers from NCC Research Institute, Tatsuhiro Shibata, Hiroyoshi Nishikawa, Yuichi Shiraishi were selected as the most frequently cited researchers in their respective fields, listed on "Highly Cited Researchers 2020" announced by Clarivate Analytics on 18 November 2020. Dr Shibata's selection follows last year's.
"Highly Cited Researchers are those whose work are cited particularly frequently, considered the top one percent in their specific fields. 6,167 researchers from over 60 countries and regions have been recognized this year.
Reference: Clarivate 2020 Highly Cited Researchers List --Clarivate (link to external site)
Tatsuhiro Shibata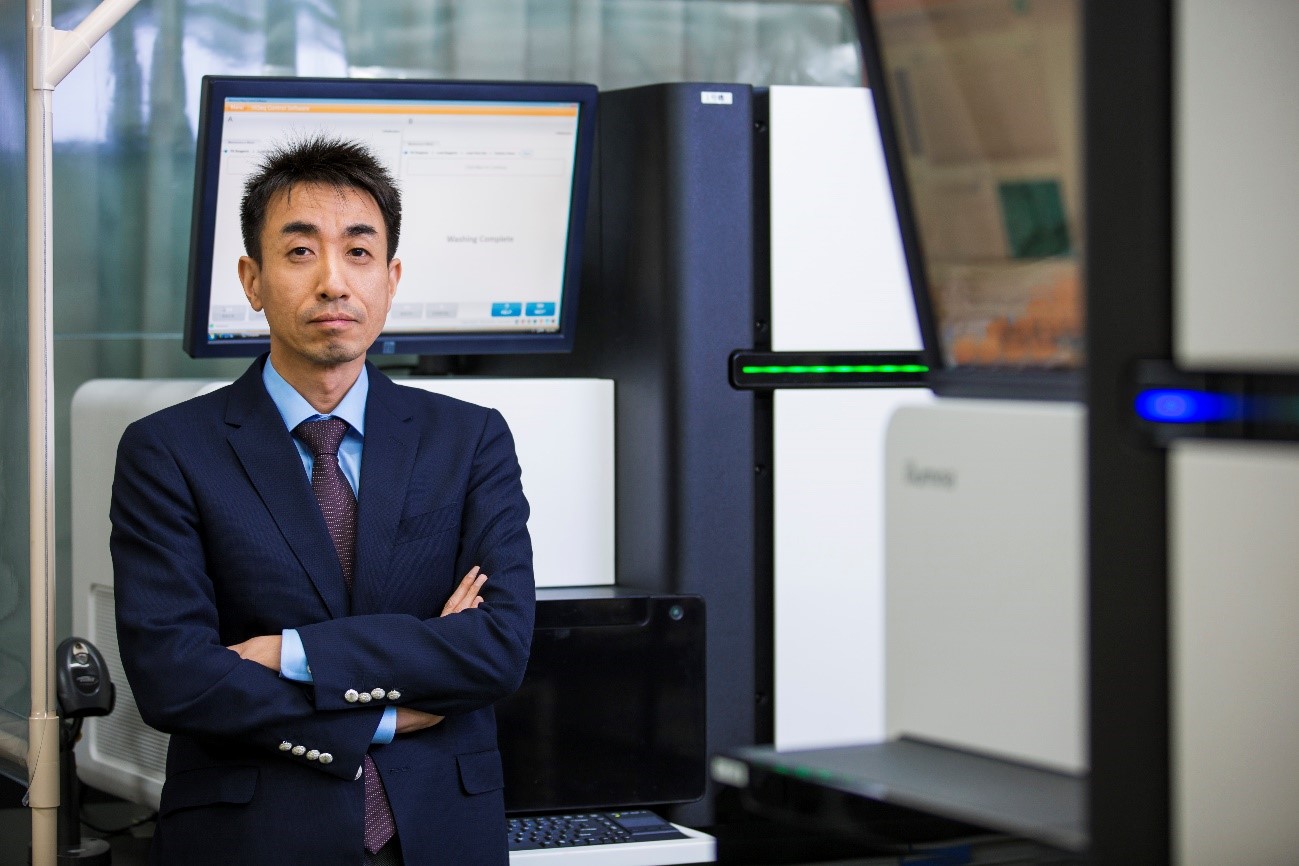 Tatsuhiro Shibata
Chief - Division of Cancer Genomics, Research Institute
Award category: Cross-field
With a background in tumor pathology, Dr Shibata led large-scale genomic sequencing studies of intractable solid cancers such as those of the liver and biliary tract in Asia and rare cancers, including sarcomas. He has elucidated how carcinogens induce cancers and identified molecular pathway aberrations and contributed to developing new treatments and molecular diagnoses. Dr. Shibata has also led the Liver, Biliary and Gastric Cancer Genome Analysis as the Principal Investigator of the Japanese Group at the International Cancer Genome Consortium (ICGC). Currently, Dr. Shibata participates in several international projects such as the ICGC-ARGO, the successor to ICGC, and Mutographs of Cancer - CRUK Grand Challenge Project; the latter analyzes mutation signatures by global collaboration with WHO/IARC (International Agency for Research on Cancer) and the Wellcome Sanger Institute in the United Kingdom.
He is recognized for his global and unique research in the cancer genomics field.
Related links
Hiroyoshi Nishikawa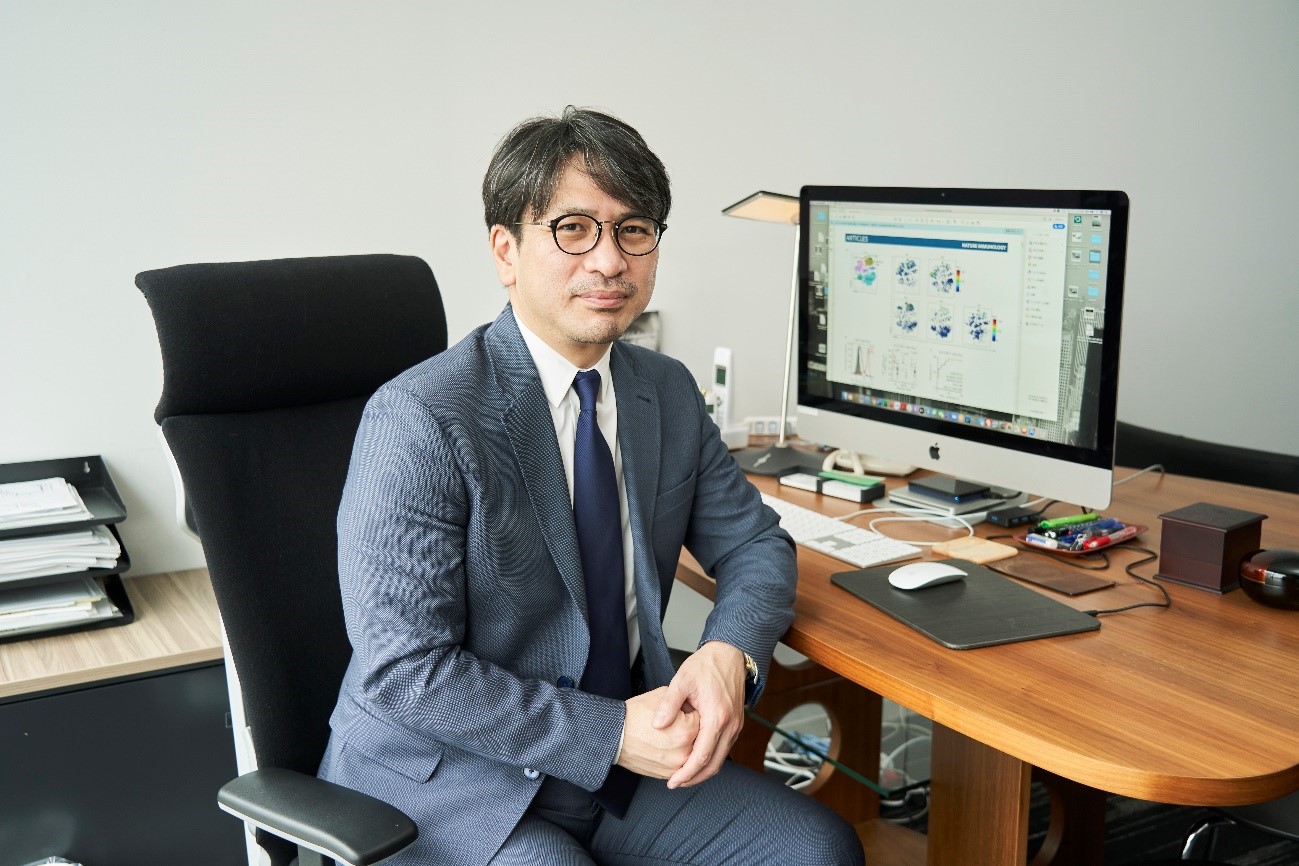 Hiroyoshi Nishikawa
Chief - Division of Cancer Immunology, Research Institute
Chief – Division of Cancer Immunology, Exploratory Oncology Research & Clinical Trial Center (EPOC)
Award category: Immunology
Dr Nishikawa has studied the mechanisms by which the immunosuppressive networks, including CD4+ regulatory T (Treg) cells, suppress anti-tumor immune responses, and has also been developing therapeutics strategies to overcome these mechanisms. In particular, he found the typical phenotypes of effector T cells, which are important for anti-tumor immune responses, that are suppressed by Treg cells depending on the nature of the antigen (exhaust for non-self and anergy for self-antigens). These findings are extremely important for understanding not only tumor immunity, but also various immune responses such as autoimmunity, allergies, infection and transplantations. In addition, he has recently proposed a novel concept in the carcinogenic process in which genomic aberrations of cancer cells affect the immune response and establish an immunosuppressive network in the tumor microenvironment, and commits to develop immunogenomic precision medicine.
Related links
Division of Cancer Immunology (EPOC)
Division of Cancer Immunology (Research Institute)
Yuichi Shiraishi
Yuichi Shiraishi
Chief - Division of Genome Analysis Platform Development, Research Institute
Award Category: Cross-field
With a background in mathematical sciences and informatics, Dr. Shiraishi has led research on cancer genome analysis in Japan through establishing platforms for cancer genome sequencing data analysis. With the background of statistics and machine learning, he has continued developing efficient methods for large-scale cancer genome data analysis, such as mutation detection based on the empirical Bayes method and mutated signature extraction methods based on the topic model. Furthermore, he developed the comprehensive splicing mutation search method based on Bayesian network modeling, and applied it to whole genome sequence analysis project of International Cancer Genome Consortium to elucidate the relationship between splicing mutations and Alu sequences in deep introns. Recently, he is committed to developing a genomic analysis framework with cloud computing.
Related link