Home > Information > press release > Asian early phase drug development network
ATLAS Project – Paving the way towards developing drugs with Asian partners
Asian early phase drug development network
ATLAS Project – Paving the way towards developing drugs with Asian partners
September 9, 2020
establish a network for multinational collaboration in Asia, driving development of early phase oncology drugs
advance cancer genomic medicine, improving drug access and development in Asia, addressing unmet needs in the region
launch investigator-initiated trials for cervical cancer - common and highly fatal in Asia, and MASTER KEY Project to develop rare cancers treatment in Asia
Summary
The National Cancer Center Hospital is launching ATLAS (Asian clinical TriaLs network for cAncerS) project, which will establish a clinical research network across Asia.
With partners in Malaysia, Viet Nam, Thailand, the Philippines and Indonesia each with ambitious plans for oncology treatment development, a framework for international clinical trials will be rolled out. By this means, early oncology drug development in the region will gain ground, advancing cancer genomic medicine and both investigators-initiated and industry-sponsored trials aiming at regulatory approval.
The project will improve oncology drug access in Asia, where available drugs are limited. Together with the firm establishment of cancer genomic medicine, drug development in collaboration across Asia will be promoted, thereby addressing Asia's needs within Asia.
Industry-sponsored trials for rare cancers are scant not only in Japan, but also worldwide, limiting treatment options. By instigating collaborative investigator-initiated trials, the project will help Asia address unmet needs in the region through collaboration, building a powerful network along the way.
This project is funded by Japan Agency for Medical Research and Development (AMED).
Background
Designated an AMED Global Clinical Trial Core Center in FY2016, the National Cancer Center Hospital (NCCH) has since scaled up international clinical trials. Those under Asian Oncology Early Phase 1 Consortium (AsiaOne), formed with leading centers in Korea, Taiwan, Hong Kong and Singapore, and PATHWAY Trial, a GCP compliant investigator-initiated trial targeting drug approval in Japan, Korea, Taiwan and Singapore, are examples.
With growing and aging populations and economic development, cancer drug development ever more pressing in ASEAN countries, NCCH has visited sites, organized symposia on international trials promotion, sounded out collaboration, and participated in training programs rolled out by Asia Training Center for Pharmaceuticals and Medical Devices Regulatory Affairs (PMDA-ATC). The project will build on this foundation, supporting capacity building in investigator-initiated trials and oncology Phase 1 unit infrastructure, implement and scale up genomic medicine in ASEAN countries, thereby promoting cancer genomic medicine and early oncology drug development across Asia.
Project Overview
Together with partners from Malaysia, Viet Nam,Thailand, the Philippines and Indonesia, NCCH will lay the foundations for investigator-initiated trials and cancer genomic medicine.
Multiple international collaborative research projects will be rolled out, while capacity is built through training programs, and infrastructure for clinical trials set up. The project comprises the following three :
1)Build Capacity
NCCH will organize programs on oncology clinical trial support, cancer genomic medicine and early Phase 1 drug development tailored to the needs of doctors and Clinical Research Coordinators (CRCs) from partner sites, building capacity for conducting high-quality clinical trials, thereby implementing genomic medicine in ordinary healthcare services. Specialists who will conduct clinical research at partner institutions will be hosted at NCC Hospital, trained under specially designed curricula. Training seminars are also planned at partner sites.
With young researchers and specialists of NCC Hospital, a network will be formed, supporting international collaborative research.
2)Build Clinical Trials Infrastructure
NCCH will provide to help build up clinical trial infrastructure of overseas partners, i.e. clinical tests and diagnostics, freezers, to ensure high quality clinical research. CRCs will be sponsored at partner sites, units for clinical trial administration and clinical research support will be strengthened. With partner institutions, broad channels of communication will be formed through structured, regular meetings. An outlet will be established in the region, ensuring expeditious response to any incident at partner sites, and for face to face close communication with partners' liaison officers.
To carry out this project, NCC Hospital will further strengthen its international research support team and build a team to launch and conduct a stream of international trials. A unit to support the network will be set up to coordinate support to partners, conclude contracts, and run regular meetings.
3)International Clinical Trials
As part of the network, the following studies are being prepared:
a) TEAL trial
An investigator-initiated phase II trial for cervical cancer, common, and with high fatalities in Asia. Three sites from Malaysia, and two sites from Viet Nam are to participate. Aside from the TEAL trial, multiple investigator-initiated trials are in preparation.
b) A-TRAIN
A study comprehensively investigating circulating tumor DNA for metastatic / recurrent solid tumors.
c) MASTER KEY Asia
A platform study to promote treatment development for rare cancers, MASTER KEY project was launched in 2017. Collaborating with thirteen pharmaceutical companies, a registry study of rare cancers, and multiple clinical trials under the registry comprise the project. Over 1000 rare cancer patients including children are registered, eight investigator-initiated trials and five industry-sponsored trials are ongoing.
Details :https://www.ncc.go.jp/jp/ncch/masterkeyproject/outline/overview/master_key_project_overview.html
Registration from Asian partner sites are planned, transforming the project into MASTER KEY Asia.
The Outlook
Launching ATLAS, NCC Hospital plans to run a minimum of five international trials at all times. The framework will be built working with pharmaceutical companies, CROs and patient advocates, global stakeholders are welcome to engage in this scheme.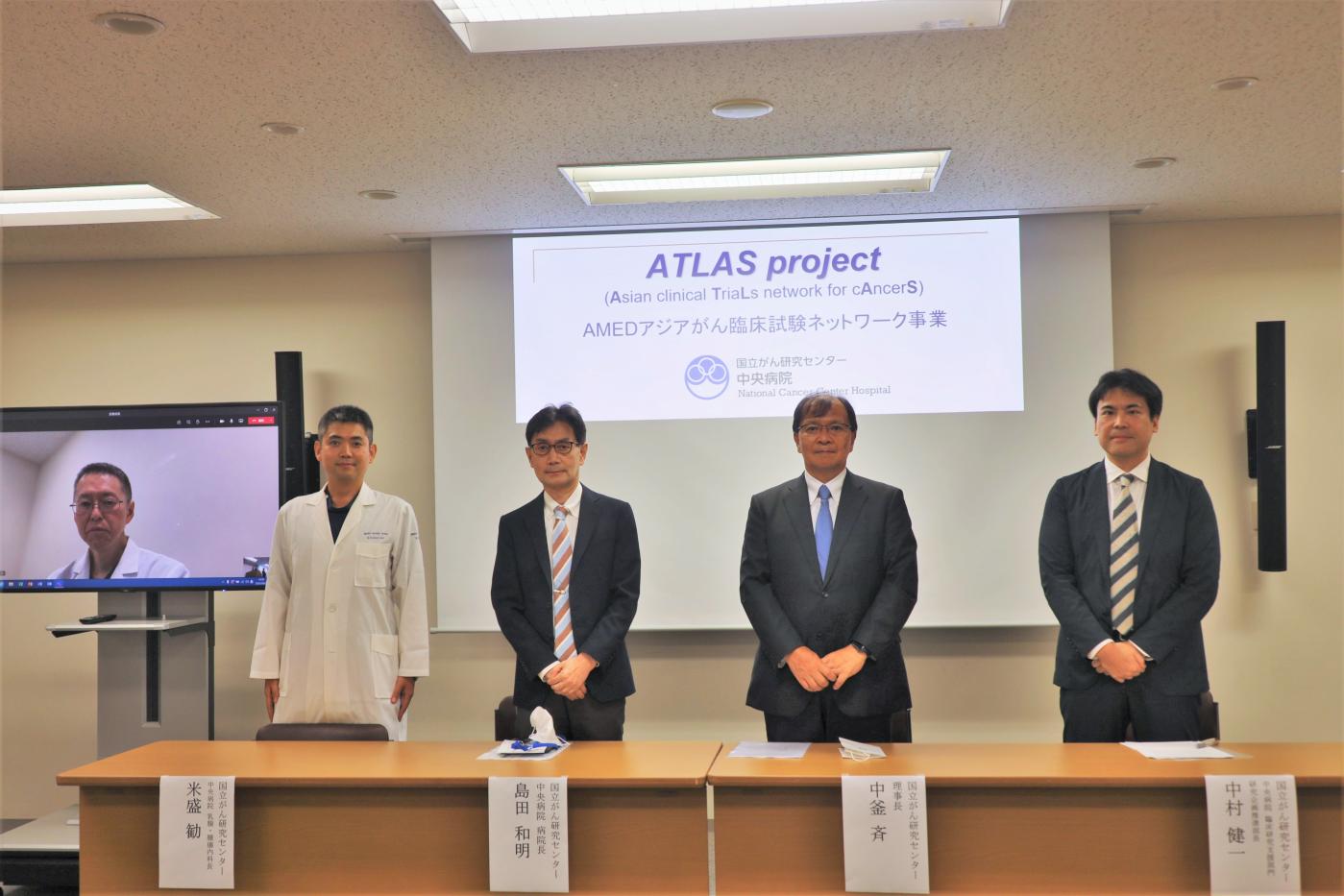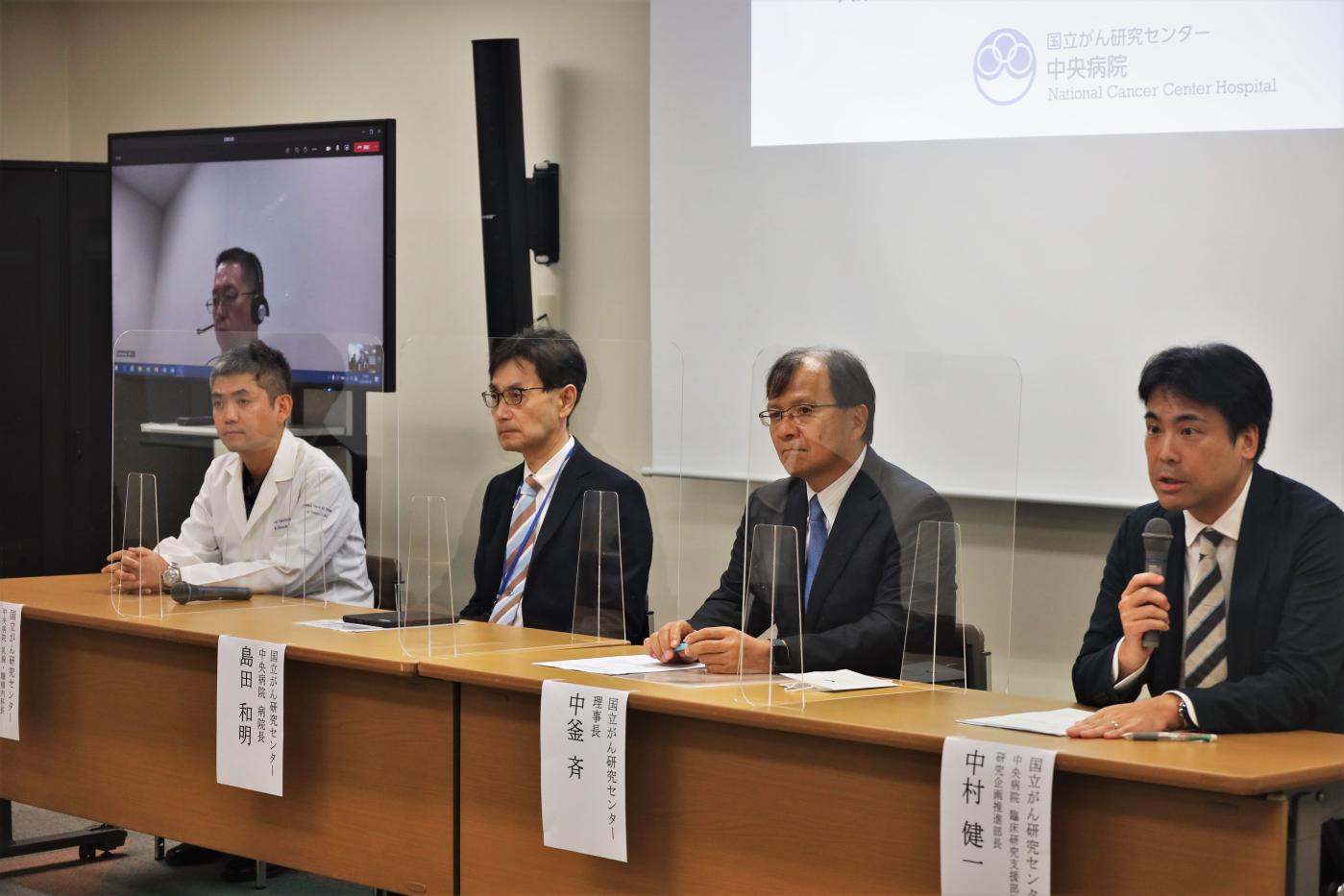 Message from Clinical Research Malaysia(CRM)
CRM welcomes the Japanese Government and National Cancer Center Hospital (NCCH) initiatives to reinforce clinical trials infrastructure in ASEAN countries in particular Malaysia through the launching of the Asian Clinical Trials Network for Cancers (ATLAS).
Clinical Research Malaysia (CRM), as a site management organization under the Ministry of Health is honoured to be part of this Network. CRM has vast experience in managing more than 1400 international multicentre clinical trials including Oncology since 2012. Malaysia has a healthy number of clinical research sites, experience investigators with a matured clinical research ecosystem and competitive start-up timeline in the region.
CRM is committed and fully support the NCCH Japan in ensuring the success of the ATLAS project through delivery of quality clinical trials in Malaysia. We acknowledge the immense effort that was put in place to materialize the Japanese Government's vision in promoting Universal Health Coverage in this region. Finally, we believe through the innovative, openness and inclusive approach, cancer drug development will prosper.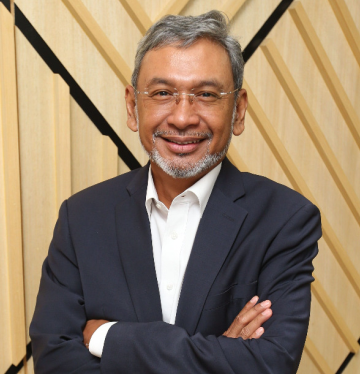 Dr. Akhmal Yusof
CEO, Clinical Research Malaysia
Media Enquiries
Office of Public Relations
Strategic Planning Bureau
National Cancer Center Japan
phone : +81-3-3542-2511 fax : +81-3-3542-2545
ncc-admin●ncc.go.jp(●を@に置き換えてください)