Home > Information > New Memorandum of Understanding signed with Cancer Center at Beth Israel Deaconess Medical Center
New Memorandum of Understanding signed with Cancer Center at Beth Israel Deaconess Medical Center
23.May 2019
The Exploratory Oncology Research & Clinical Trial Center(EPOC)at National Cancer Center(NCC)Japan has signed a Memorandum of Understanding(MOU)for research collaborations with the Cancer Center at Beth Israel Deaconess Medical Center(BIDMC), a teaching hospital of Harvard Medical School of Boston, USA.
Beth Israel Deaconess Medical Center is a prolific contributor in the world's leading scientific and medical journals. The Cancer Center at BIDMC provides the most up-to-date cancer treatments and engages in basic, translational, and clinical cancer research.
The MOU, signed in Altanta, Georgia, USA on April 2, 2019, by Dr. Pier Paolo Pandolfi, Director of the Cancer Center and Cancer Research Institute at Beth Israel Deaconess Medical Center and Dr. Hitoshi Nakagama, President of the National Cancer Center, Japan, aims to reinforce Japan-US collaborations between medical institutions and academia in the two countries, promoting cancer research and raising awareness of its impetus to the public.
With the MOU, EPOC, whose focus is on translational research from bench to bedside, and the Cancer Center at BIDMC are planning visits of faculty and scholars between both organizations, collaborations in basic and translational cancer research, joint conferences and symposia, exchanging information and materials for academic research and publishing, and fund raising efforts for cancer research.
Cancer is the leading cause of death in Japan and second only to heart disease in the US. Urgent attention is required for the fight against cancer. By sharing knowledge and technology between the two institutions, we hope that new strategies for eliminating cancer should be developed in the near future.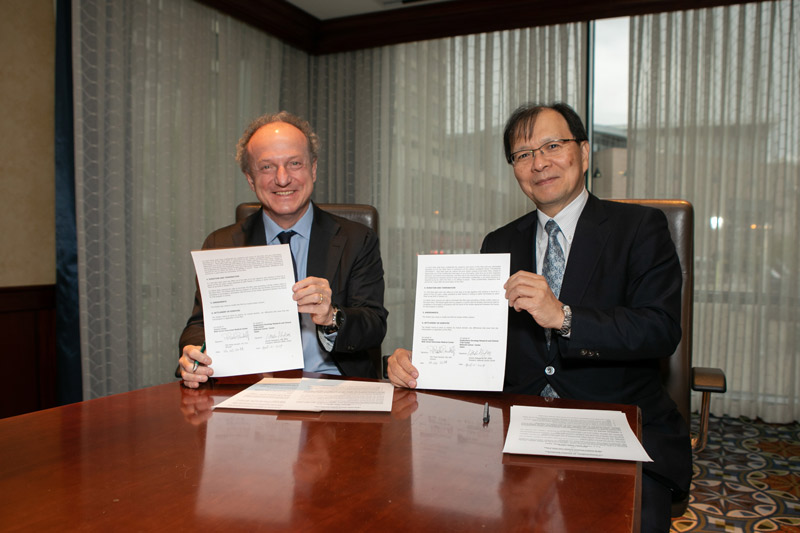 Dr. Pier Paolo Pandolfi, Director of the Cancer Center and Cancer Research Institute at Beth Israel Deaconess Medical Center (left) and Dr. Hitoshi Nakagama, President of the National Cancer Center, Japan (right)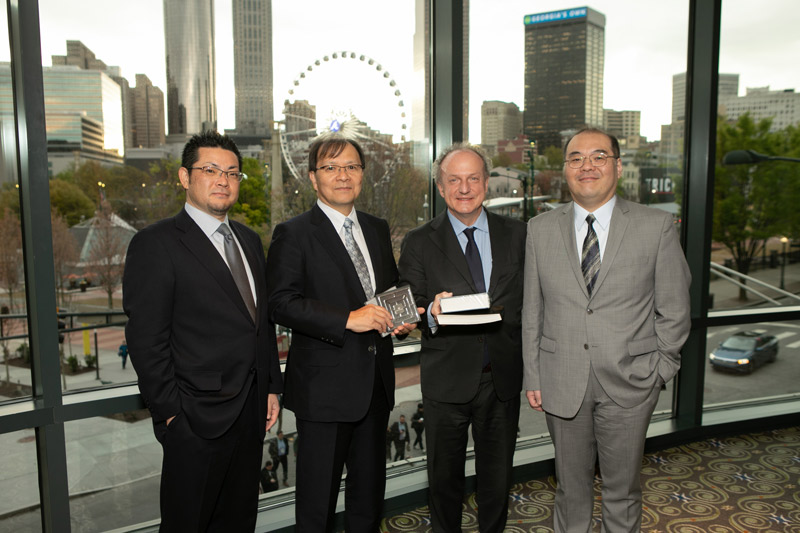 From left to right: Dr Yoshikatsu Koga(Head, Section of Experimental Animals, EPOC) , Dr Hitoshi Nakagama,Dr Pier Paolo Pandolfi, Dr Susumu Kobayashi(Chief, Division of Translational Genomics (Kashiwa), EPOC)