Home > Second ANCCA High Level Video Conference
Second ANCCA High Level Video Conference
2 November 2020
On 29 October 2019, the Asian National Cancer Centres Alliance (ANCCA) organized its second High Level video conference (eMtg) with around 50 participants from 17 countries. Compared to last year, the number of participating countries increased by nine, making it the largest participation ever.
ANCCA was established in 2005 to address the cancer burden faced by Asian countries, which account for half of the world's cancer incidence. Since the last ANCCA meeting held in 2018, each country selected its own active representative(s) who started lively exchanges through newly established eMtgs (4 to 5 per year).
Dr Elisabete Weiderpass, Director of International Agency for Research on Cancer (IARC) joined the meeting, along with executives from member institutions and associate entities. The meeting marked was the 10th of its kind. The achievements of ANCCA were reviewed, information on new projects (including National Cancer Control Programmes, NCCPs) and plans for the next meeting, to be hosted in Hanoi in Autumn 2021 were shared.
We shall continue to promote collaboration through ANCCA activities, with our Asian partners.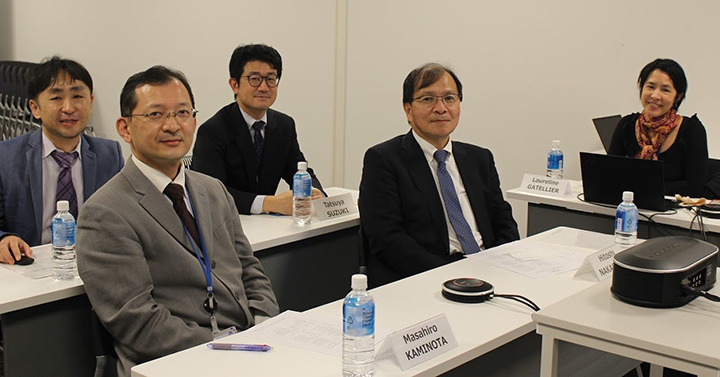 The NCCJ Team – (from left) Drs Matsuda, Kaminota, Suzuki, Nakagama, and Laureline Gatellier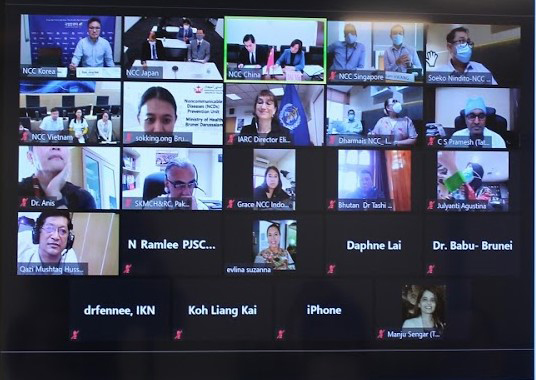 Online Participants
Links.